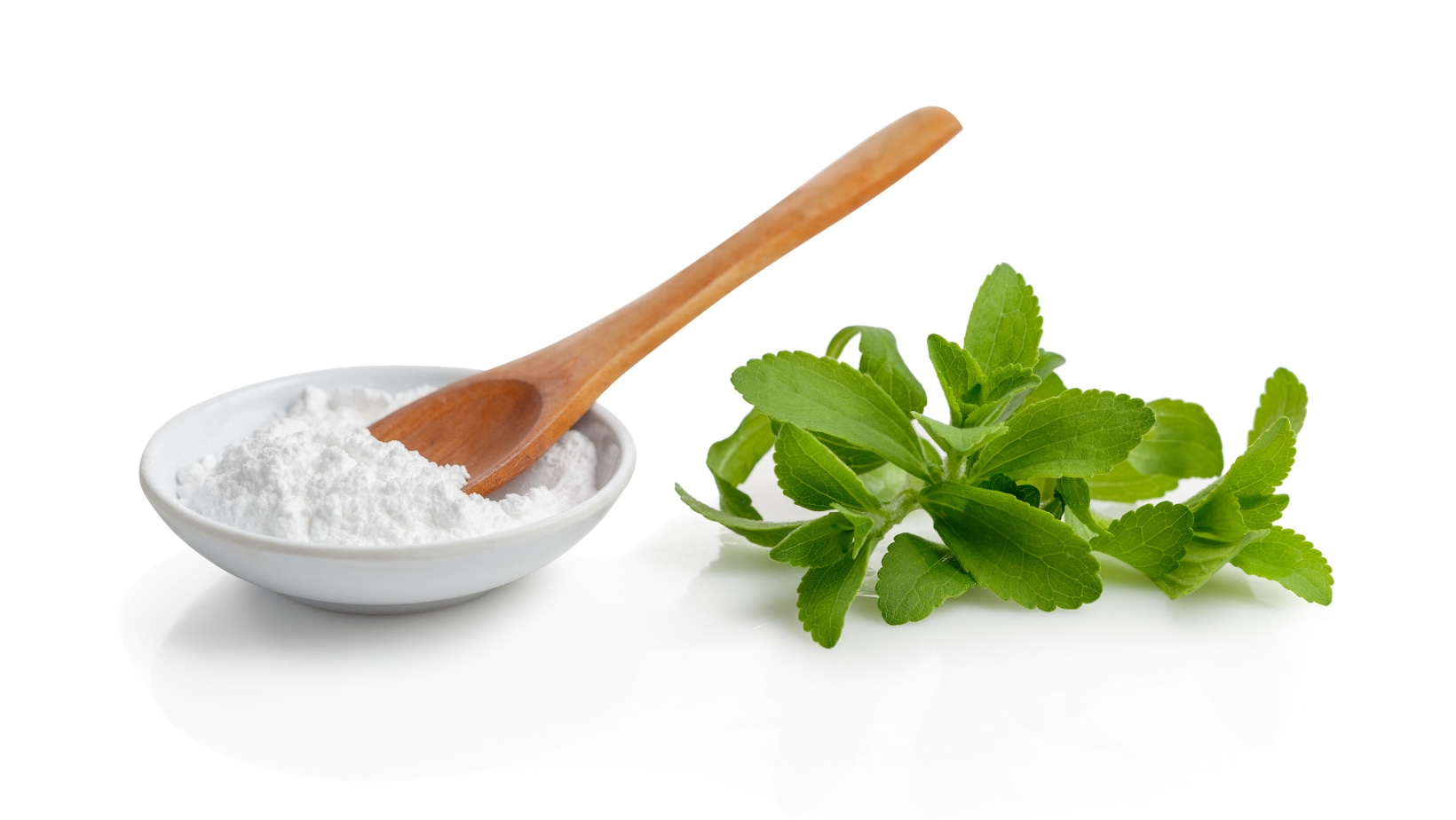 Stevia: it's been a buzzword for a few years, and you've probably heard about it a time or two by now. Here at 5 Sparrows, it's our go-to ingredient in all our delicious sugar-free coffee creamer and hot drink mixes. But what the heck is Stevia, and what should you know about this tasty sweetener?
Here's the scoop.
The Origins of Stevia
Stevia is a sugar alternative that comes from the leaves of the Stevia rebaudiana plant. Native to South America, indigenous people have been using Stevia for more than 1,500 years as a way to sweeten medicines, foods, and drinks.
Today, Stevia is grown, produced, and harvested in many parts of the world (guess we're not the only ones who like that guilt-free sweetness!) As a result, when you hear the term "Stevia," it's generally referring to a powder or liquid sweetener made from dried stevia leaves.
Here's a brief breakdown of how Stevia sweeteners are made:
The leaves are dried and steeped in water
The leaf particle is filtered out of the liquid
The liquid is treated with a mixture of activated carbon, which gets rid of leftover organic matter
The liquid goes through an ion exchange treatment, which removes metals and minerals
The glycosides left behind concentrate into a resin, which is then dried and transformed into liquid or powdered sweeteners
While our team here at 5 Sparrows uses Stevia powders to flavor our coffee creamers and hot cocoa mixes, it's also a common ingredient in bread, tea, yogurt, and more. You'll also find it on the table at most diners and coffee shops, alongside the other sweetener packets.
As consumers around the world become more health-conscious, Stevia has gained popularity as a plant-based, calorie-free, natural sugar substitute.
Stevia vs. Sugar
Let's be real: America has a sugar problem. According to The Mayo Clinic, the average American consumes more than 355 calories of added sugar each day, even though the American Heart Association recommends consuming way less than that. According to their guidelines, women shouldn't consume more than 100 calories a day from added sugar, and men shouldn't consume more than 150 added sugar calories.
If you've ever tried to cut down on sugar, though, you know exactly how tough that can be to do. After all - sugar is in everything, and limiting it basically requires you to become a hermit who lives under a rock or to eliminate all joy and deliciousness from your life.
We're not into either of those options, which is why we use Stevia to sweeten our coffee creamers and hot drink mixes.
Stevia's sweetness comes from the steviol glycoside molecules contained in the leaves of the plant. Shockingly, these fancy-sounding molecules are 250-300 times sweeter than regular sugar. That means you can use less Stevia while still enjoying the sweetness and flavor you love.
Here are a few additional perks of Stevia:
Since it's basically calorie-free, Stevia can help you lose weight when you use it as a sugar replacement (for comparison - there are about 45 calories in a tablespoon of sugar).
Stevia may help you feel more full on fewer calories.
For diabetics or pre-diabetics, Stevia can help manage blood sugar and prevent problematic spikes.
Stevia contains almost zero carbs, which makes it popular among people with diabetes or other blood sugar control conditions.
Stevia tastes great and doesn't have any of that artificial taste we all dislike.
If you're Whole-30, Keto, diabetic, or just focused on crushing your health goals, Stevia -based coffee creamers are THE best way to enjoy the delicious drinks you love without the added sugar spike.
Delicious Stevia Drinks to Create at Home
You care about your health, but you want to keep enjoying your favorite coffee and hot drinks. That's where our sugar-free coffee creamers come in.
Here are a few delicious recipe suggestions to try for yourself:
White Chocolate Creamer
Delicious as a white chocolate mocha or on its own, mixed into drip coffee at home, our white chocolate drink mix is one of our top-sellers. It's Keto-, Whole-30, and Weight Watchers-friendly, and it's totally sugar-free! We also love it mixed into warm milk as a hot cocoa alternative.
Check it out here.
Salted Caramel Drink Mix
We all love the taste of salty caramel, but most of us don't like dumping half an inch of caramel sauce into the bottom of our coffee cup. Hello, sugar hangover! Luckily, there's a better way.
Meet our sugar-free salted caramel drink mix. Guilt-free and Stevia-sweetened, this delicious drink mix dissolves completely in coffee or warm milk for a delicious, sweet, satisfying drink that's perfect for chilly days.
Find it here.
Dark Chocolate Drink Mix
Your mochas just got a makeover. Instead of dishing up a cup of straight sugar when you need an afternoon pick-me-up, start mixing your favorite drink with our sugar-free dark cocoa drink mix. Mix it in with espresso, warm milk, or your favorite milk alternatives for a delicious hot drink mix or sugar-free coffee creamer.
Find it here.
Spiced Chai Drink Mix
For all the chai lovers out there, our spiced chai drink mix will become a new favorite. Sweet and mildly spicy, this Stevia-sweetened drink mix makes for a dreamy cup of chai or dirty chai latte.
Find it here.
Guilt-Free Sweetness to Make Every day Special
Cutting back on sugar shouldn't suck. Fortunately, Stevia has emerged as a wholesome, plant-based sugar alternative that can make crushing health goals a whole lot easier. Whether you're looking to broaden your horizons or stick to your Keto, Whole 30, Weight Watchers, or diabetic diet, our Stevia-based coffee creamers are a great option.
Contact us today to learn more or request your free sample pack now (all you pay is S&H).