---

---
All of the flavor. None of the sugar.
---
All of our products are stevia sweetened. Find your guiltless pleasure.


---
At 5 Sparrows we believe in the importance of treating yourself. But we're also partial to feeling good, too. We like sweets, but not when they sabotage our health. Like you, we were frustrated by the lack of good tasting beverages that weren't packed with sugar or filled with artificial junk. So, one curious barista got to work to create drinks that tasted great without the sugar, and 5 Sparrows was born.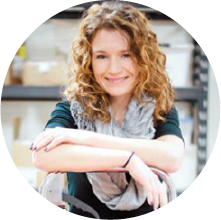 Meet Melanie – Founder and Owner at 5 Sparrows Brand