All of the flavor. None of the sugar.

Alll of our products are stevia sweetened. Find your guiltless pleasure.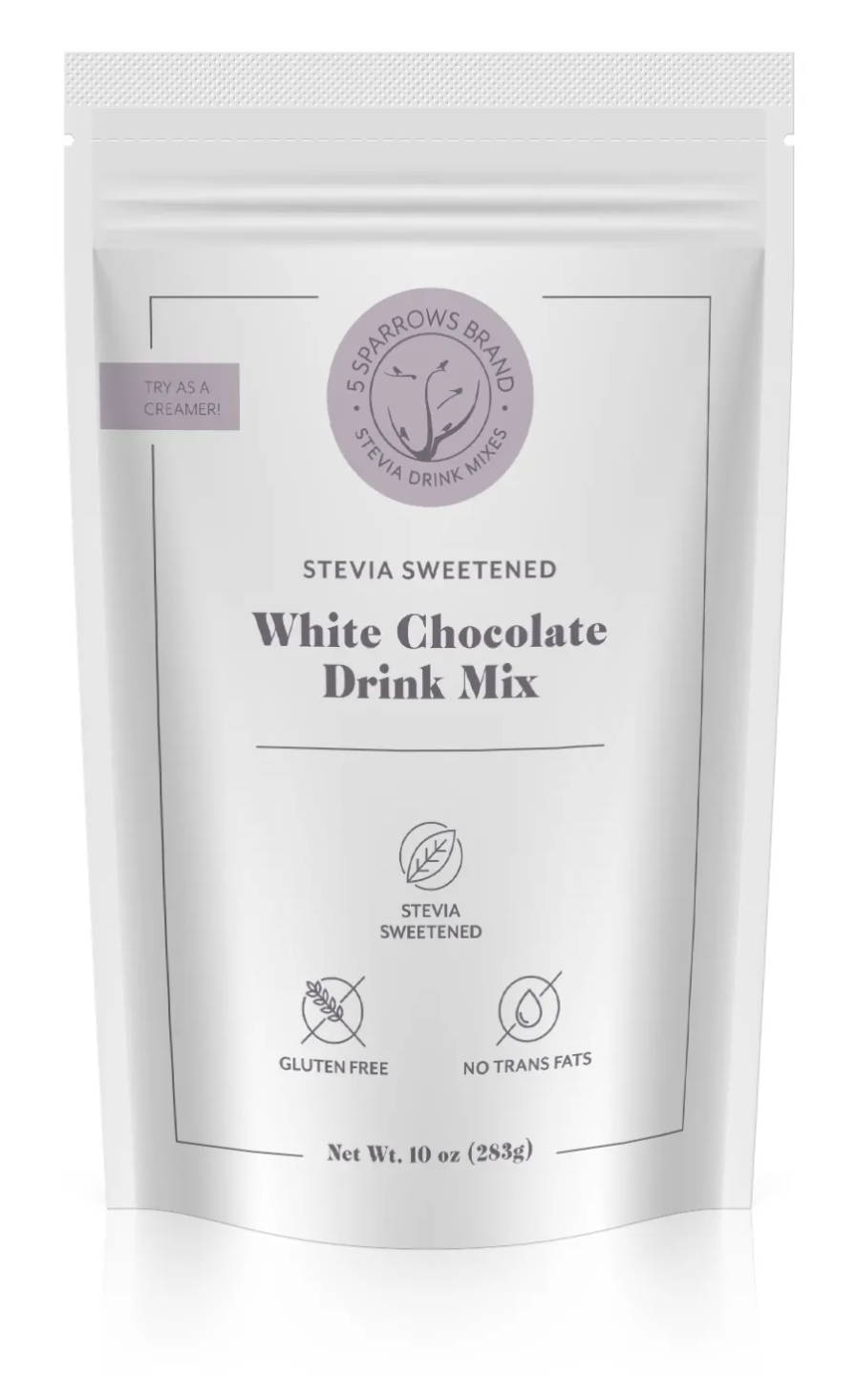 SUGAR FREE
White Chocolate
Creamer
Available in 10 oz, 2.5 lbs and sample size
Our best-selling no-sugar White Chocolate Creamer is the perfect guilt-free coffee creamer.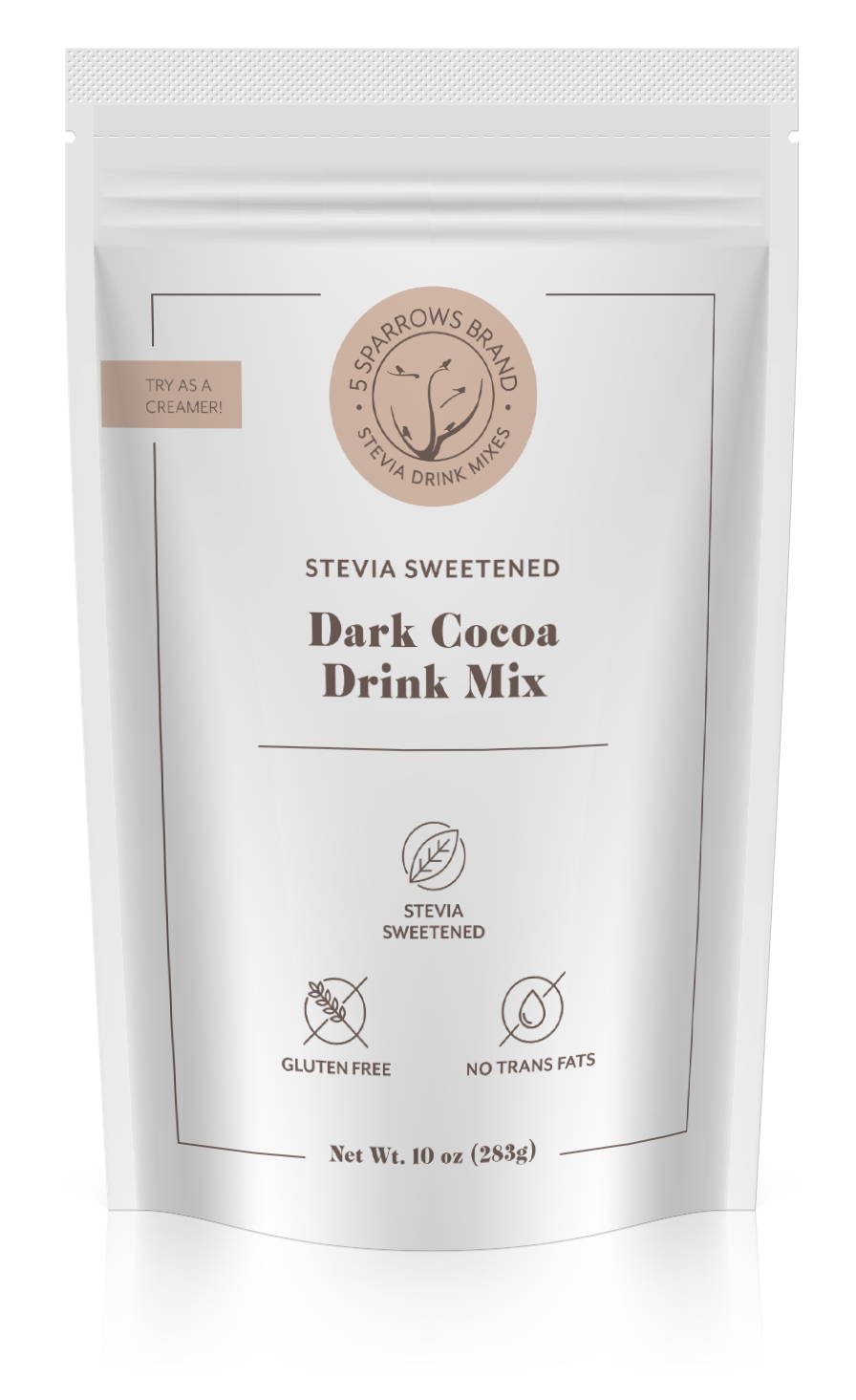 SUGAR FREE
Dark Chocolate
Drink Mix
Available in 10 oz, 2.5 lbs and sample size
Finally. A guilt-free hot chocolate you are sure to love.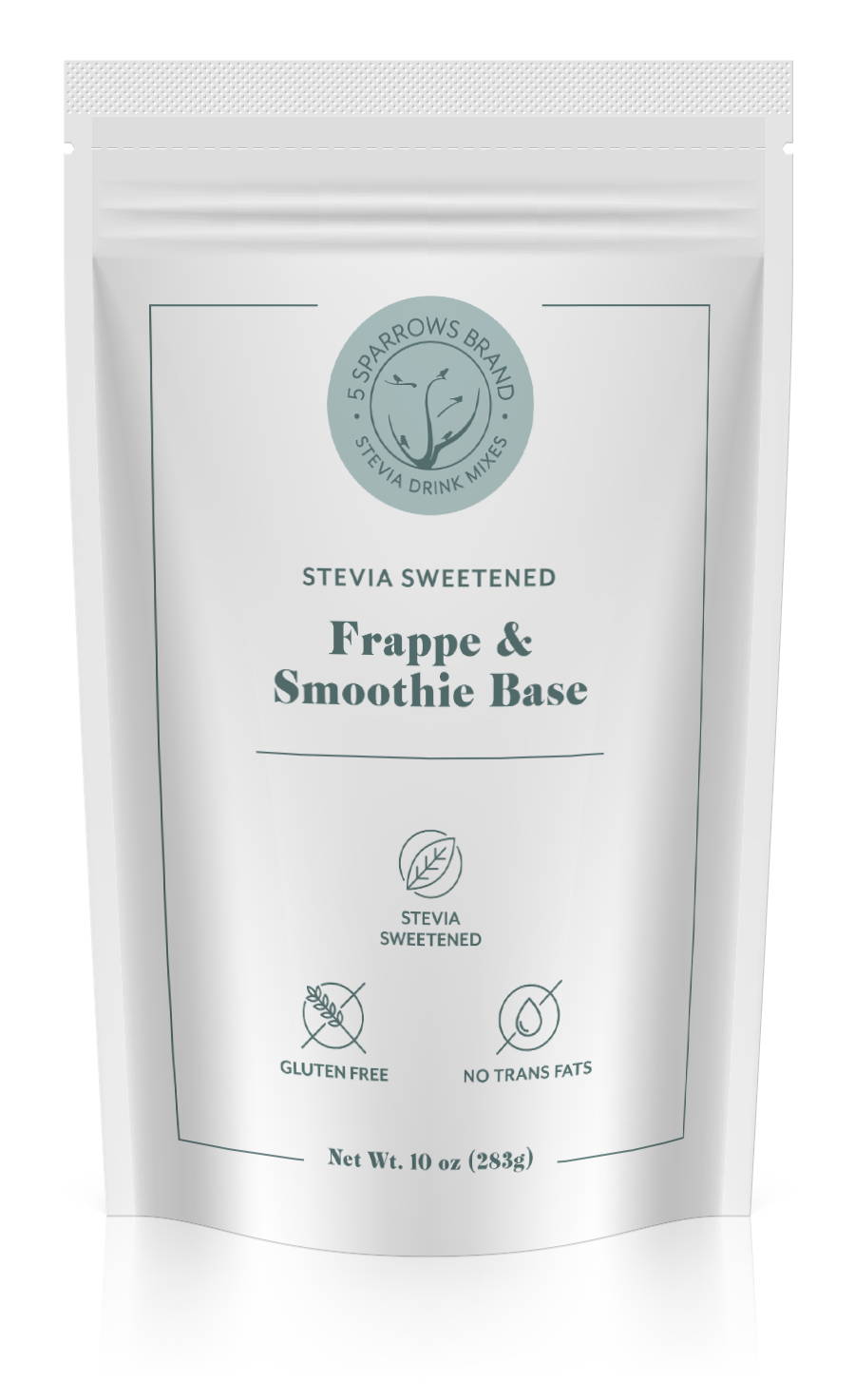 SUGAR FREE
Frappe &
Smoothie Base
Available in 10 oz, 2.5 lbs and sample size
Your favorite coffee shop frappe with a fraction of the calories.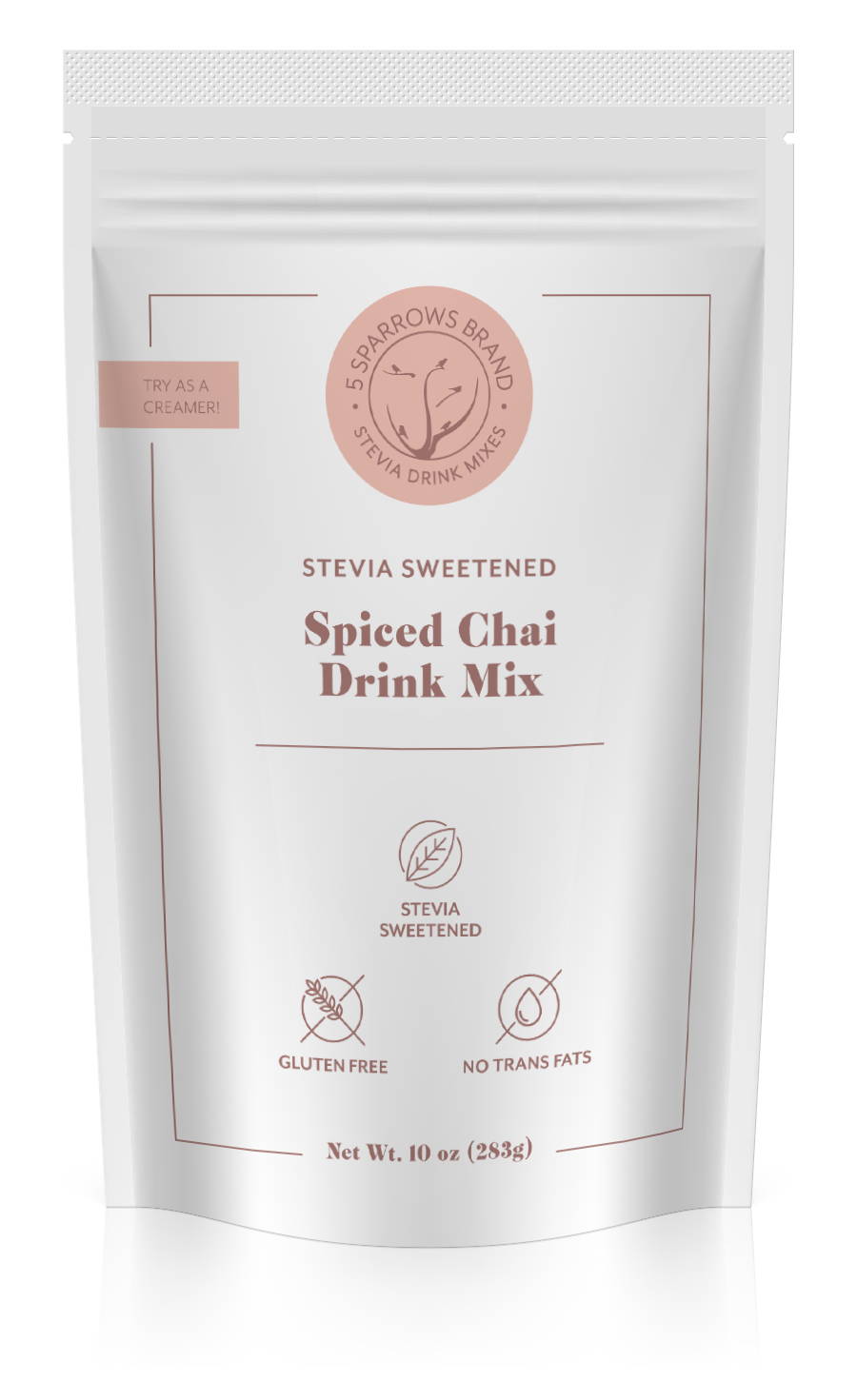 SUGAR FREE
Spiced Chai
Drink Mix
Available in 10 oz, 2.5 lbs and sample size
Sweet and mildly spicy, it's naturally sweetened and is 100% sugar-free.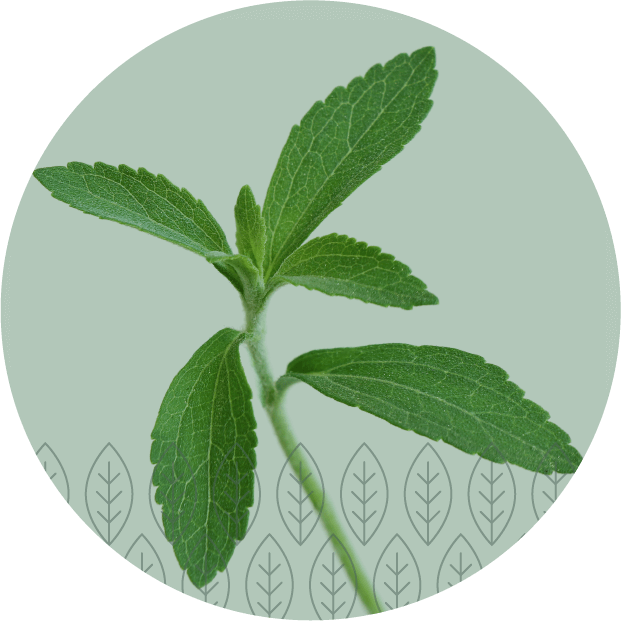 Commonly known as candyleaf, sweetleaf or sugarleaf, stevia rebaudiana is a plant species in the genus Stevia of the sunflower family.

Stevia is a plant-based sweetener that has the unique qualification of being calorie- and sugar-free. Stevia is about 200-400 times sweeter than sugar and offers a low glycemic index, which means it won't cause blood sugar spikes. When 5 Sparrows started, Melanie and her team wanted to work with a delicious, natural sweetener that was good for the body. Coffee creamers with Stevia were the perfect solution for combining health and happiness in the same cup!

At 5 Sparrows we believe in the importance of treating yourself. But we're also partial to feeling good, too. We like sweets, but not when they sabotage our health. Like you, we were frustrated by the lack of good tasting beverages that weren't packed with sugar or filled with artificial junk. So, one curious barista got to work to create drinks that tasted great without the sugar, and 5 Sparrows was born.
Meet Melanie – Founder and Owner at 5 Sparrows Brand
"So yummy! This is the best white chocolate we've ever tried, it's so good, I can't go back to the old stuff."
"Best Tasting Coffee Creamer! While waiting for my recent order, I tried using some of the 'normal' coffee creamer from the store. It actually tastes bad. This Salted Carmel Drink Mix always tastes good in coffee."
"I am so happy to find 5 Sparrows! I happened on to the Dark Chocolate Drink Mix at work. I tried it and found out who had brought it in. She told me 5 Sparrows is a local company and I looked them up. I ordered the sample pack. I learned later I can purchase 5 Sparrows from Whitey's Health Foods in Kalispell. I have made the White Chocolate mix in to my morning iced coffee and it is great! I am so happy to find 5 Sparrows and know it does not have sugar in it. Yes stevia is different but when sugar is your enemy stevia is a great substitute. I will purchase again."
"Amazing product and fast service! Loved the white chocolate my favorite. Had it delivered within a day. And over great experience"
"Great Stuff. Awesome taste fast shipping love 5 sparrows"
"Dark cocoa mix (This is my second bag:) Love, love this delicious mix!! Thanks for a great product:)"
"Awesome creamer. Tastes great mixed with coffee, mixed 1/2 & 1/2 with dark chocolate in coffee or with milk to make a shake"
"Truly an excellent product! Truly an excellent product and makes my coffee time more enjoyable. Gotten to the point if I don't have any 5 Sparrow product I don't drink any coffee since it has no flavor or taste. I like to mix together the chia, chocolate and carmel together to get the biggest bang into my morning coffee."
"Fantastic Product!!! Tastes delicious and is so far above Abundant Fantastic Product!!!Tastes delicious and is so far above Abundant Life that it isn't even close! Home run 5sparrows!!!!ife that it isn't even close! Home run 5sparrows!!!!"
"Amazing love the flavor, my little guilt free treat. This is really tasty I got a bag as a gift and HAD to order more. Will last me a very long time. Got a sample pack too to try the other flavors excited to try them as well. This chai has surpassed others I have tried over the years."
"The very best hot chocolate mix on the planet!"
"Great customer Service. Love the white choc creamer- it is a fav. Great customer service."
"Chai addict. Easy to use website. So grateful to finally find a Spiced Chai made with Stevia !!!"
"Sugar free Chi Love adding to my coffee in the morning... Thank you SO yummy"
"Love the Chai. Eating Keto and being someone that loves Tiger Chai by David Rio. This 5Sparrows Spiced Chai is amazing."
"Best Dark Chocolate Mocha Mix Finally found the perfect Dark Chocolate that's sugar free and taste great. Use it for my mochas and as creamer with coffee."
"Excellent products. Found this Hot Chocolate while on a little weekend getaway. It has become my favorite afternoon snack! I put two tablespoons in my coffee...what a treat!!"
"BEST CHAI EVER! Seriously the best chai I've ever found! Love that is is sweetened with stevia and tastes so good!"
"Already Love the Brand. My store uses this brand and I love the White Mocha & Dark Mocha and wanted to try the other flavors!"
"BEST HOMEMADE MOCHA! USE THE DARK CHOCOLATE DRINK MIX WITH COFFEE FOR THE BEST HOMEMADE MOCHA!!"