You want to have your coffee and your creamer too.
(Isn't that how the saying goes?)
You're tired of having to choose between your health goals or the happiness that comes from enjoying your daily rituals.
You know that you want to cut sugar from your diet, but you also don't want to give up all of the sweetness in your life.
Morning coffee just black? No thanks. Summer without milkshakes? Nope. Christmas without cocoa? Not the same.
Chances are, you've tried all sorts of things so you can enjoy the sweeter things in life without sabotaging your health, but nothing quite cuts it... Until now! .
At 5 Sparrows, we're on a mission to bring you health and happiness in the same cup.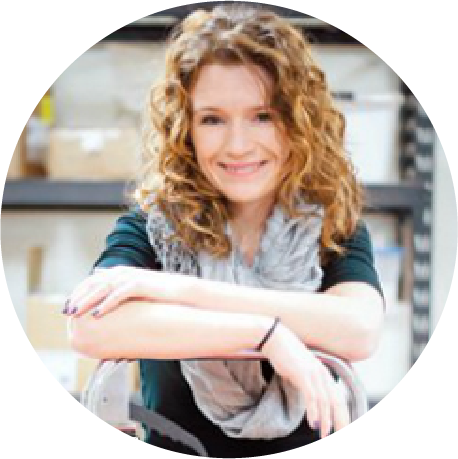 Meet Melanie – Founder and Owner at 5 Sparrows Brand
It all started in an espresso shop on the beautiful shores of Flathead Lake in Northwest Montana.
My team and I evolved into devoted baristas. We found great pleasure in working with our hearts, our minds and our hands to connect with people. It was out of this love that 5 Sparrows was born.
5 Sparrows is the result of passion, and a desire to offer an experience over a product. My time as barista allowed me to design our products specifically for coffee shops. At 5 Sparrows, you will find a family of individuals invested in our vision and ready to help you achieve yours. From product application to marketing, sales or shipping we are committed to our customers. We continually strive to bring the newest, healthiest products to the market.
WHAT PEOPLE ARE SAYING ABOUT 5 SPARROWS
"Amazing!!
Not only is the white chocolate amazing. Great customer service!"
"I use Stevia a lot and expected the weird aftertaste, but all three flavors were incredibly yummy and smooth with no aftertaste! Now I don't have to choose between sabotaging a healthy lifestyle or not having coffee."
"Great product!
I love the flavor and the product. Great company, great customer service! I love that I can give my customers great product that is reasonably priced and made local!"
"Every flavor has been amazing! I use as coffee creamer !"
"All five flavors are stellar. I am in love with your products!!!"
Let's stay in touch.
Follow along for more recipes, stories, new products and beautiful shots on our insta page.