November is American Diabetes Month. It's a time to show what life with diabetes is really like and provide ways to manage it.
Every year, the diabetic community comes together to raise awareness for the diabetes epidemic. For the millions who are at risk for it, it's a time to get educated, find resources and make sure those around us are aware of their risk, too.
And for the millions living with diabetes, it's a chance to share stories and feel part of a community.
To honor American Diabetes Month, and support our diabetic community, we put together 5 new diabetic-friendly recipes made with our favorite diabetic-friendly coffee creamers.
The numbers are staggering. Over 37 million Americans have diabetes and another 96 million have prediabetes.
Each year, 1.4 million Americans are diagnosed with diabetes. When they are, they have to learn to live with the condition. Some of the most critical adjustments diabetic people can make involve their diet and lifestyle.
People with diabetes can live healthy, fulfilling lives with proper health-conscious food and drink choices.
Here at 5 Sparrows, we like to support our customers as they become heroes in their own stories. With that in mind, here are our favorite diabetic-friendly recipes for anyone living with or on the borderline of diabetes.
Enjoy!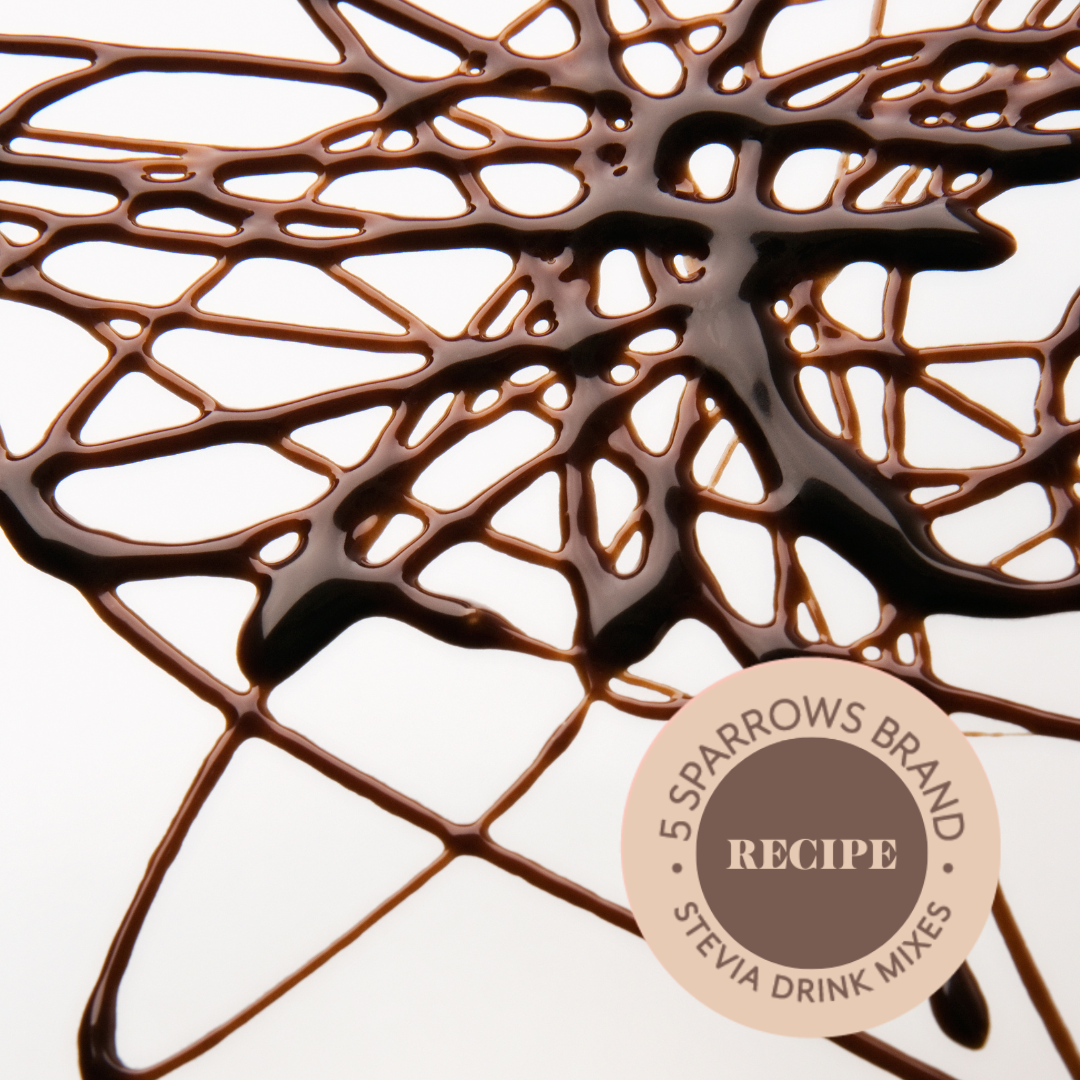 Pour 2 Tbs boiling water into a heat safe glass dish.
Add 4 Tbs 5 Sparrows stevia sweetened hot chocolate drink mix.
Whisk it together well and use immediately.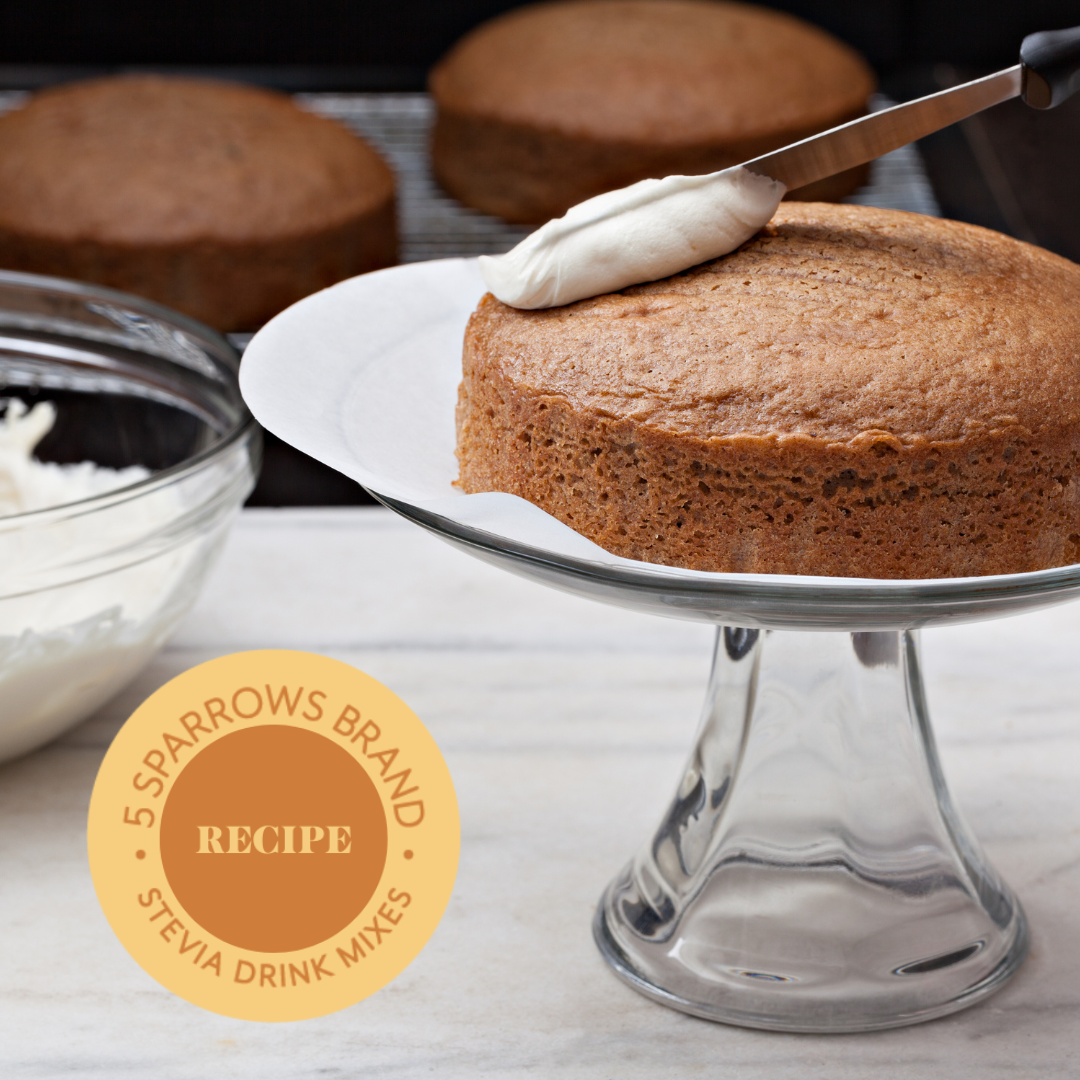 1 Cup Trim Healthy Mama Baking Blend (or equal parts almond flour, coconut flour, ground flaxseed)
1 Teaspoons Cinnamon
1/8 Teaspoon Cloves
1/4 Teaspoon Nutmeg
1/2 Teaspoon Baking Soda
3/4 Teaspoon Baking Powder
1/4 Teaspoon Salt
1/2 Cup Gentle Sweet (or Swerver, Monkfruit, Allulose, etc.)
1/3 Cup Melted Coconut Oil
1 Teaspoon Vanilla Extract
2 Eggs
2/3 Cup Warm Water
Frosting:
1 8 ounce cream cheese, softened
3 Tablespoons heavy whipping cream
1/4 Teaspoon cinnamon
Instructions
Preheat oven to 350.
In a large mixing bowl, mix all the dry cake ingredients together.
Add melted coconut oil, vanilla, eggs, and warm water and mix well.
Pour batter into a greased 8x8 cake pan (it may be thick).
Bake in preheated oven for 30-35 minutes, or until the center top of the cake is dry.
Allow the cake to completely cool.

Frosting:
Beat softened cream cheese until fluffy.
Add the sugar-free Spiced Chai Mix and heavy whipping cream and beat for 1-2 minutes. Spread frosting onto the cooled cake.
Zero Sugar Pumpkin Pie Frappe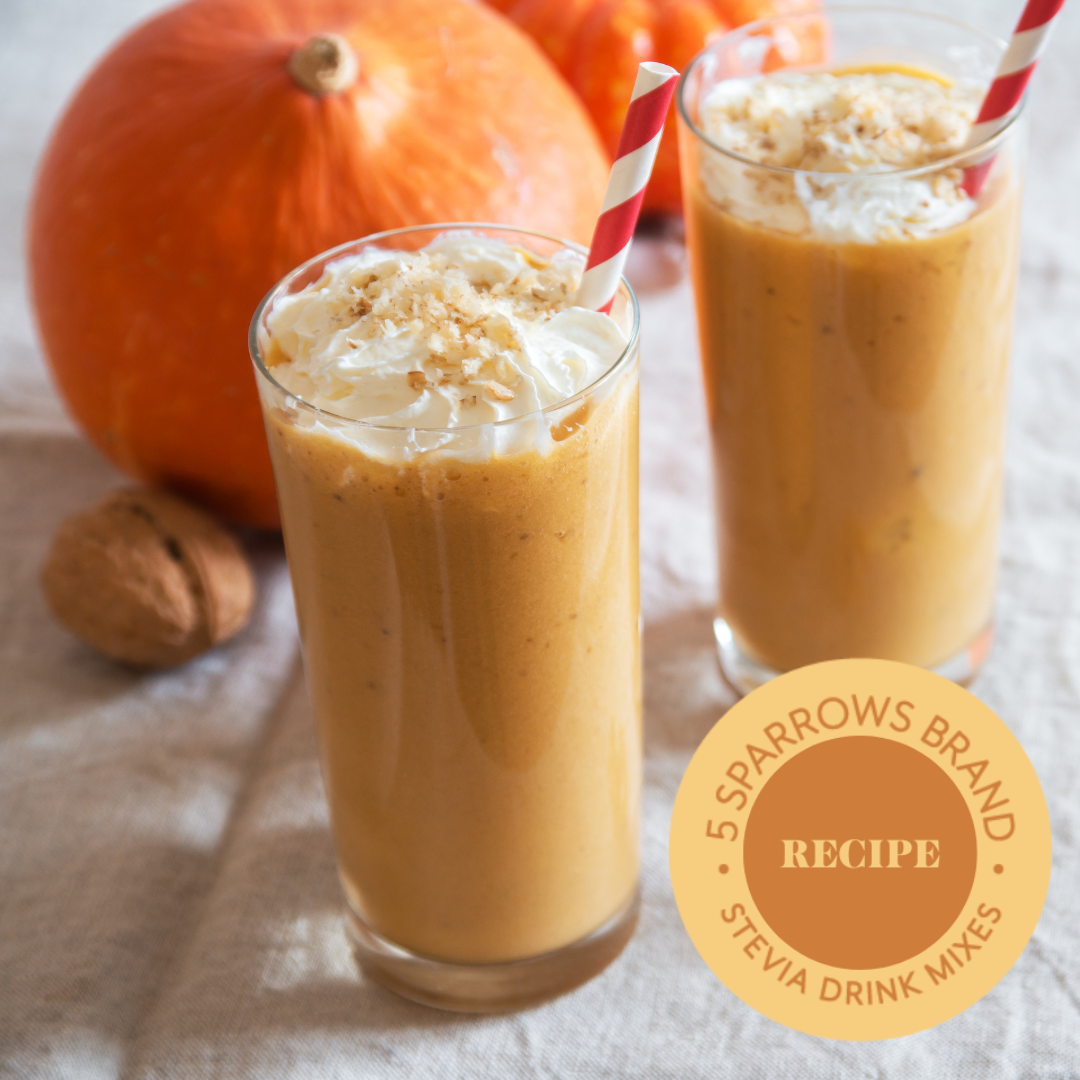 16 oz cup of ice.
4 oz.unsweetened coconut milk
3 Tbsp. 5 Sparrows Spiced Chai Drink Mix
2 Scoops vanilla protein powder
2 Tbsp. unsweetened pumpkin puree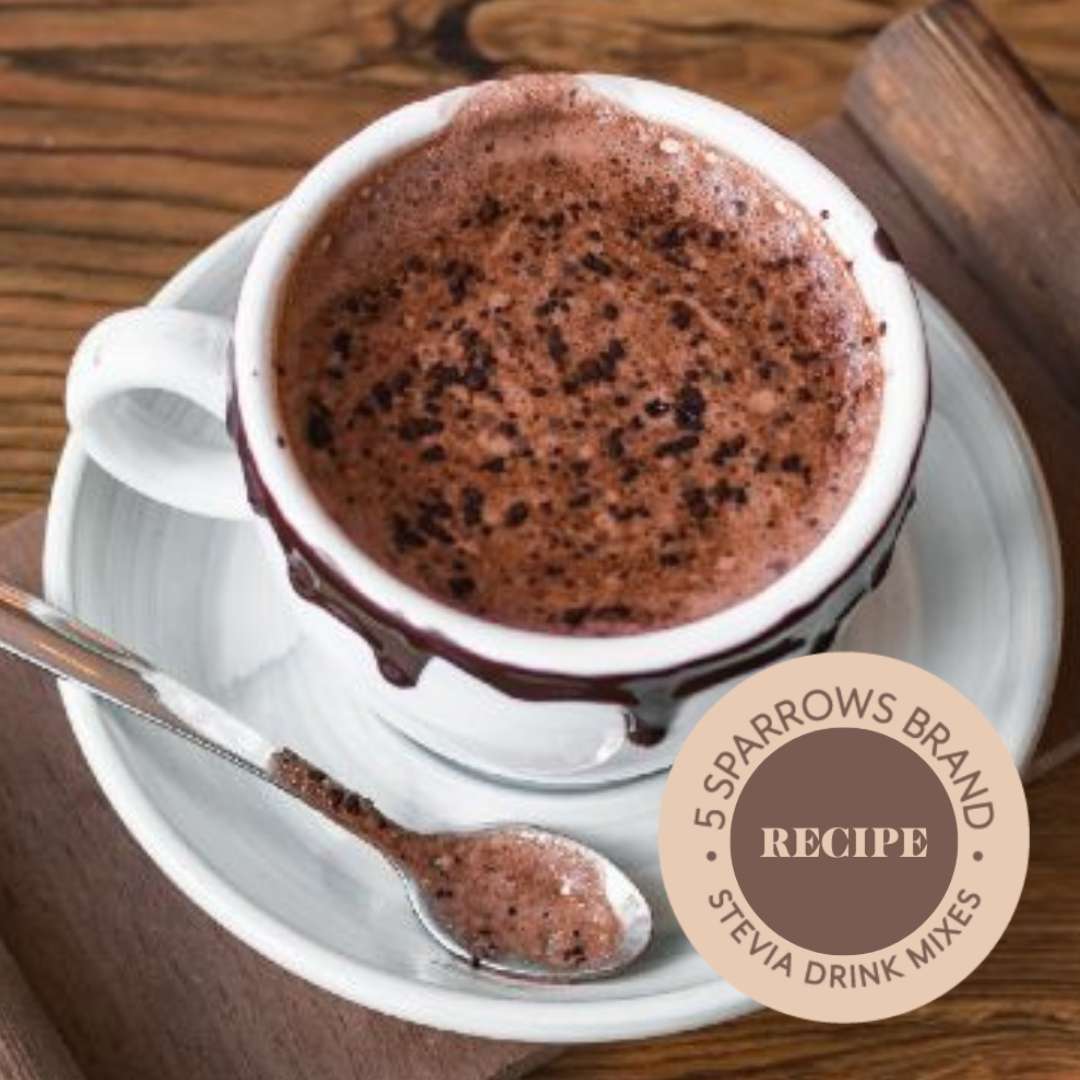 Brew 8 ounces of Hazelnut-flavored coffee.
Add 2 tablespoons of Sugar Free Dark Cocoa Drink Mix.
Use a spoon to mix thoroughly, add to your favorite mug, and enjoy immediately!
Low Carb Salted Caramel White Russian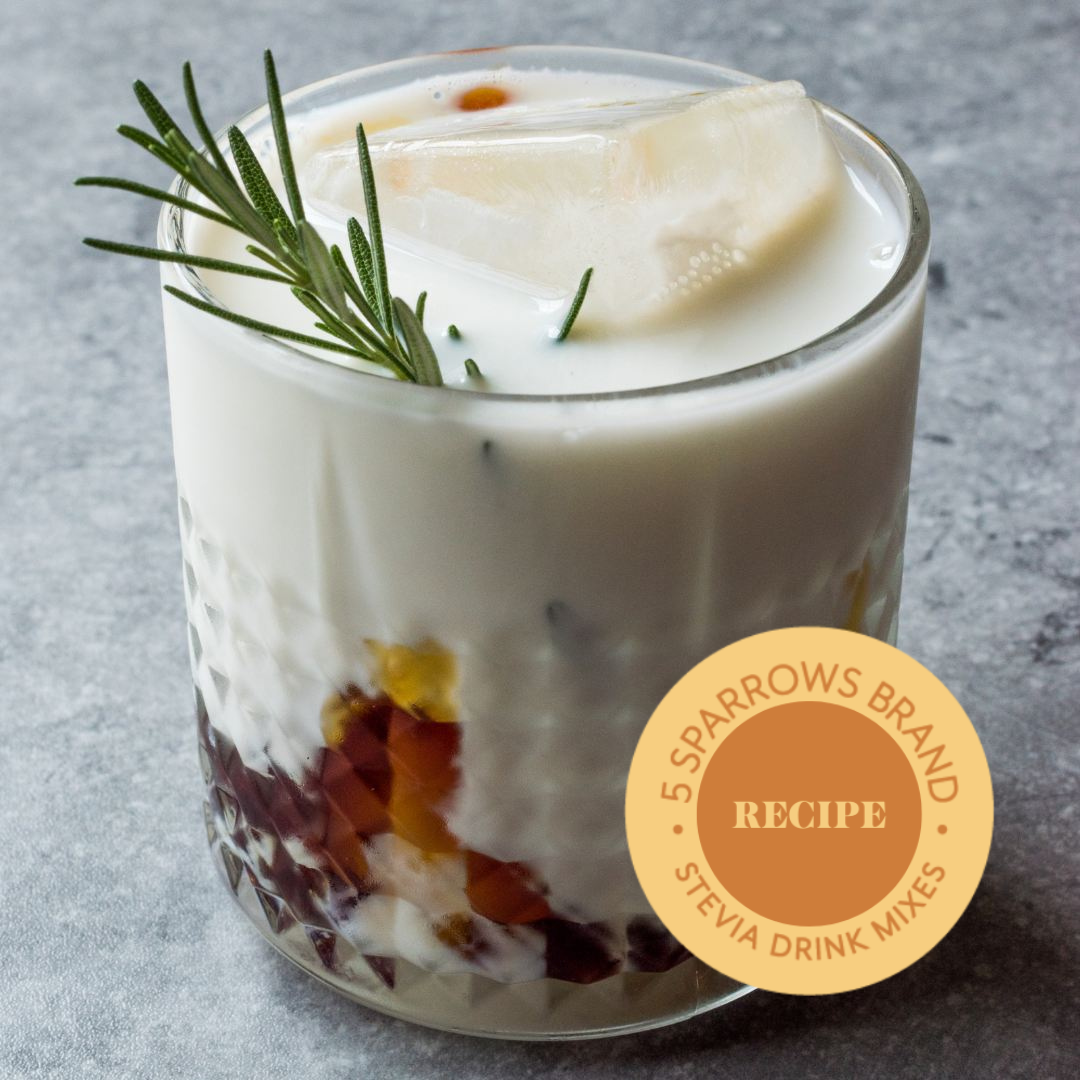 1. Fill a Highball Glass with Ice
2. Add 1 Shot (1.5 oz) Vodka of your choice
3. Dissolve 1 tbsp Espresso Powder and 2 tbsp
5 Sparrows Salted Caramel in 1 oz Water
4. Pour over Vodka and Ice
5. Top with Cream
6. Using a long-handled metal spoon, stir the mixture well
7. Garnish with a sprig of rosemary or a bit of cinnamon powder
8. Enjoy immediately
We hope you enjoy these recipes!