Sometimes, you just want something sweet, but you don't want some sticky sugar bomb that will leave you (or the kids) feeling jittery and strung out.
In addition to avoiding a sugar crash, hearty, sugar-free, delicious snacks also help your kids power up their play and avoid those dreaded hangry mood swings, so they can stay focused, healthy, and active.
By now, you might be asking, "does such a treat even exist?" Fortunately, the answer is yes!
In this blog, we're sharing a few of our favorite low-sugar treat recipes, which are perfect for after-school snacks for the kids or a special pick-me-up any time of day.
Whip them up for your kids, their friends, or yourself for serious fuel that keeps you going, with no frustrating sugar crash later.
Let's dive in.
5 Low-Sugar Treat Recipes Kids of All Ages Will Love
Whip up these recipes after school or any time to delight and nourish your kiddos:
1. Sugar-Free Puppy Chow (Muddy Buddies)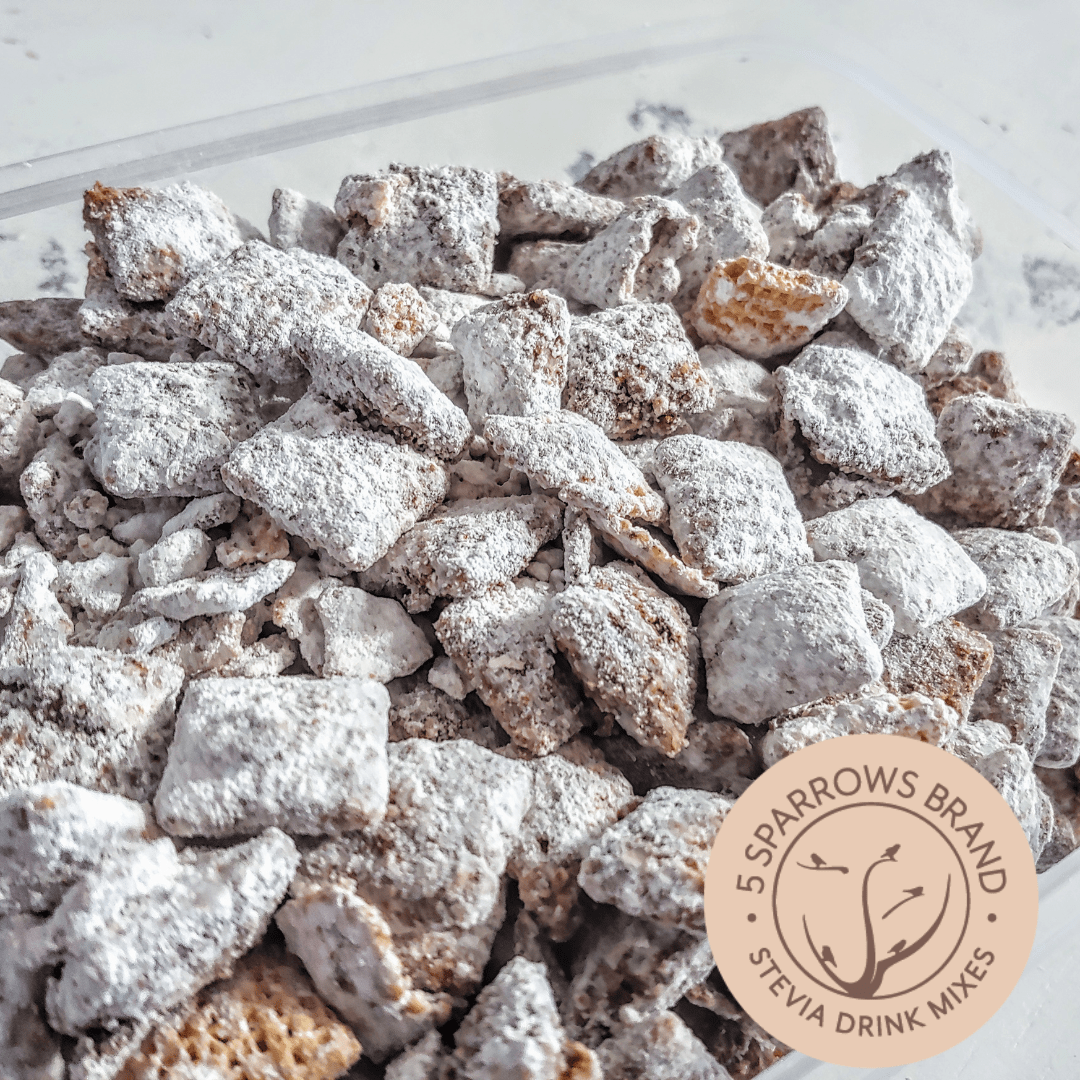 Place cereal into a large bowl and set aside.
Place chocolate chips, peanut butter, and butter in a large microwave-safe bowl.
Microwave for 60 seconds and then stir until smooth. If the chocolate chips haven't melted enough, microwave at 30-second intervals, stirring in between, until the mixture is completely melted.
Stir in vanilla extract.
Pour the chocolate mixture over the Chex cereal and stir gently. The cereal should be completely coated in chocolate, and it's ok for a few to clump together. Don't over-mix!
Pour the Sugar-Free White Chocolate powder over the mixture, gently stirring to combine.

2. Spiced Chai Energy Balls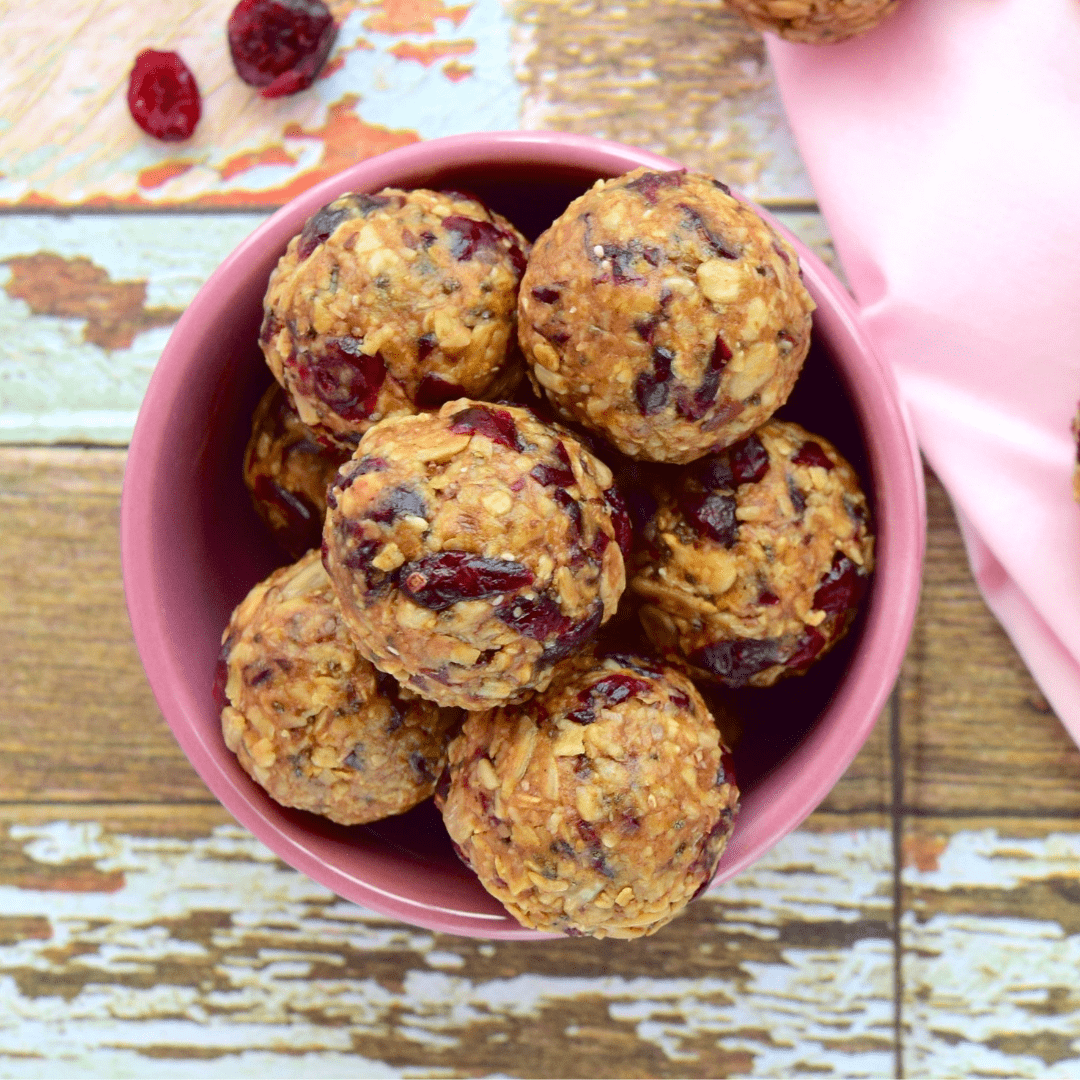 Mix oats, chai mix, and raisins together. Add peanut butter and vanilla extract. Chill in the freezer before forming into 1 tablespoon balls. Roll between palms to shape and store in the fridge. Enjoy!
3. Sugar-Free Peanut-Butter Chocolate "Nice Cream"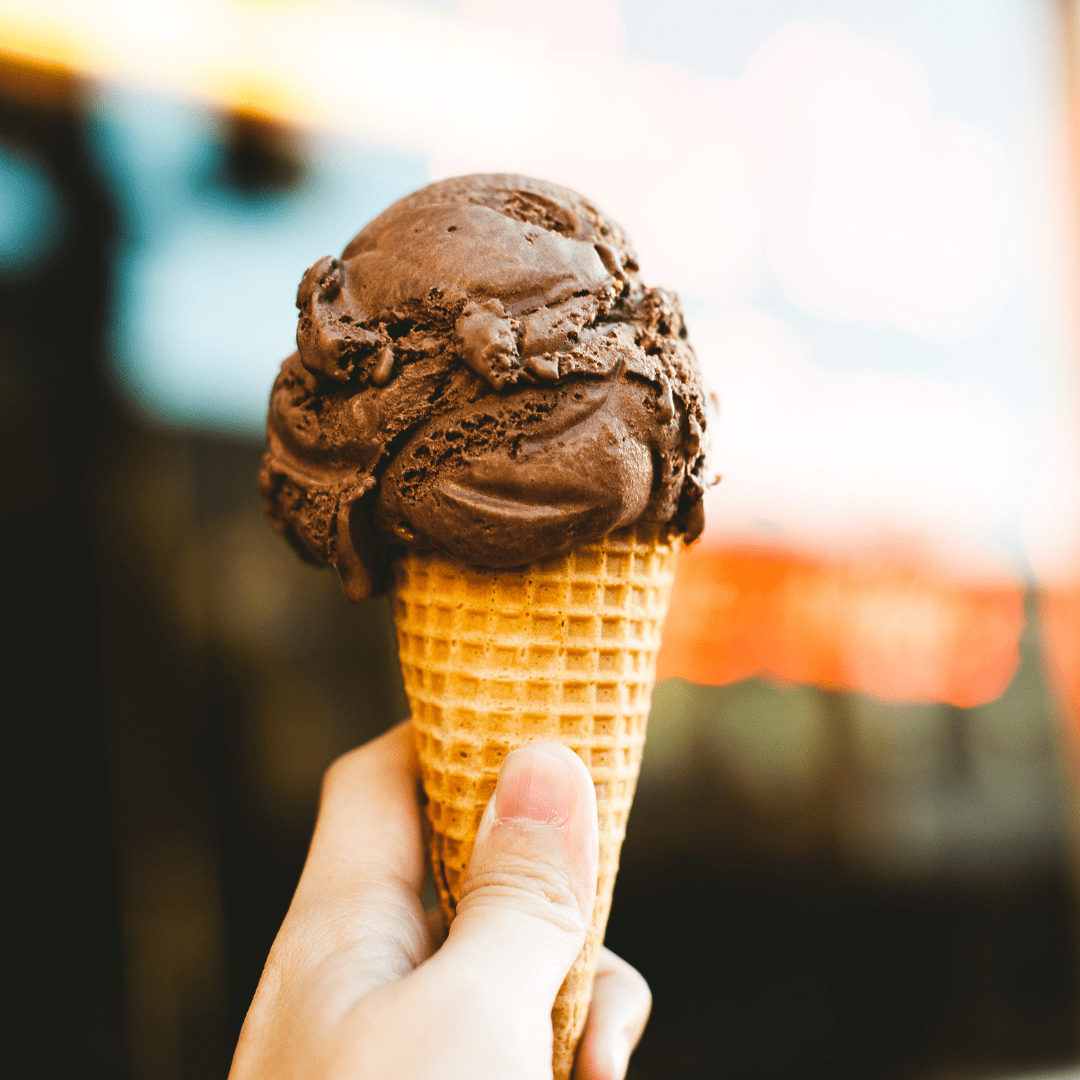 *Coconut flakes
*Natural peanut-butter
Chocolate drizzle:
In a high-powered blender, add your frozen banana, frozen cauliflower, and dairy-free milk. Blend until creamy and smooth. Add remaining nice-cream ingredients and blend until very smooth. Set aside.
Place a glass bowl in a pan of water and heat over low/medium heat. Melt coconut oil and mix in all remaining chocolate drizzle ingredients. Stir until melted and smooth.
In your ice cream container, layer your "nice-cream" with spoonfuls of the chocolate drizzle, natural Peanut-butter, and sprinkles of unsweetened coconut flakes.
Cover and freeze for 12 hours or overnight. When ready to eat, set out for 10 min to soften, scoop and enjoy!
4. Zero Sugar Salted Caramel Peanut Butter Protein Balls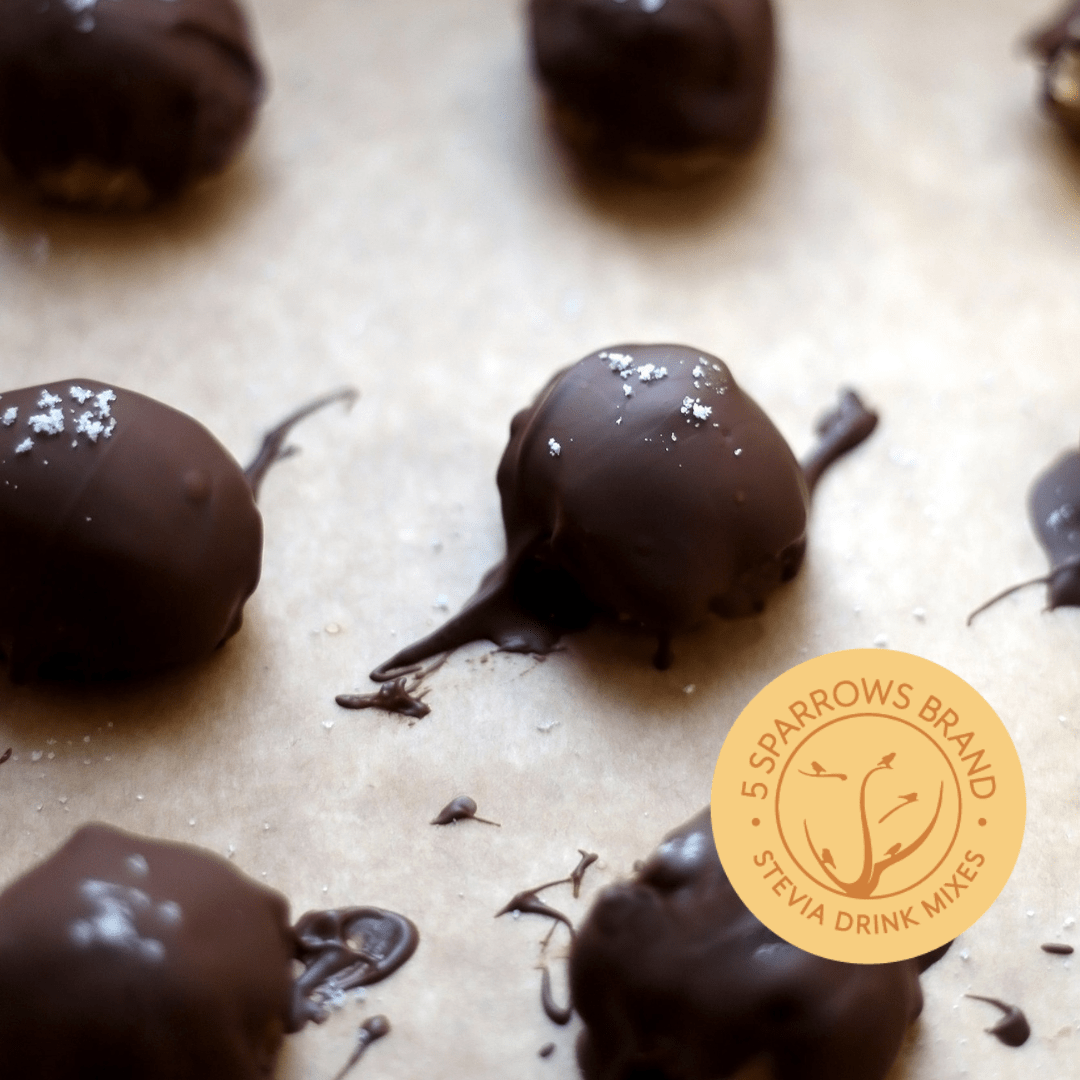 For the Peanut Butter Mixture:
For the Chocolate Coating:
DIRECTIONS

In a medium bowl or a stand mixer, combine the peanut butter and coconut oil and mix until smooth. Add the remaining peanut butter mixture ingredients and mix until combined. Cover tightly and allow to chill in the refrigerator for 30 minutes.
To make the chocolate coating: place the coconut oil in a glass bowl. Whisk in the cocoa powder, 5 Sparrows Brand Dark Cocoa Mix, and Stevia, and mix until smooth.
Form ½" balls with the peanut butter dough and carefully dip each into the chocolate coating mix. Place the finished balls on a baking sheet lined with wax paper and chill for 1-2 hours. Enjoy cold! Leftovers can be stored in the refrigerator or freezer.
5. Low-Sugar Berry Bowl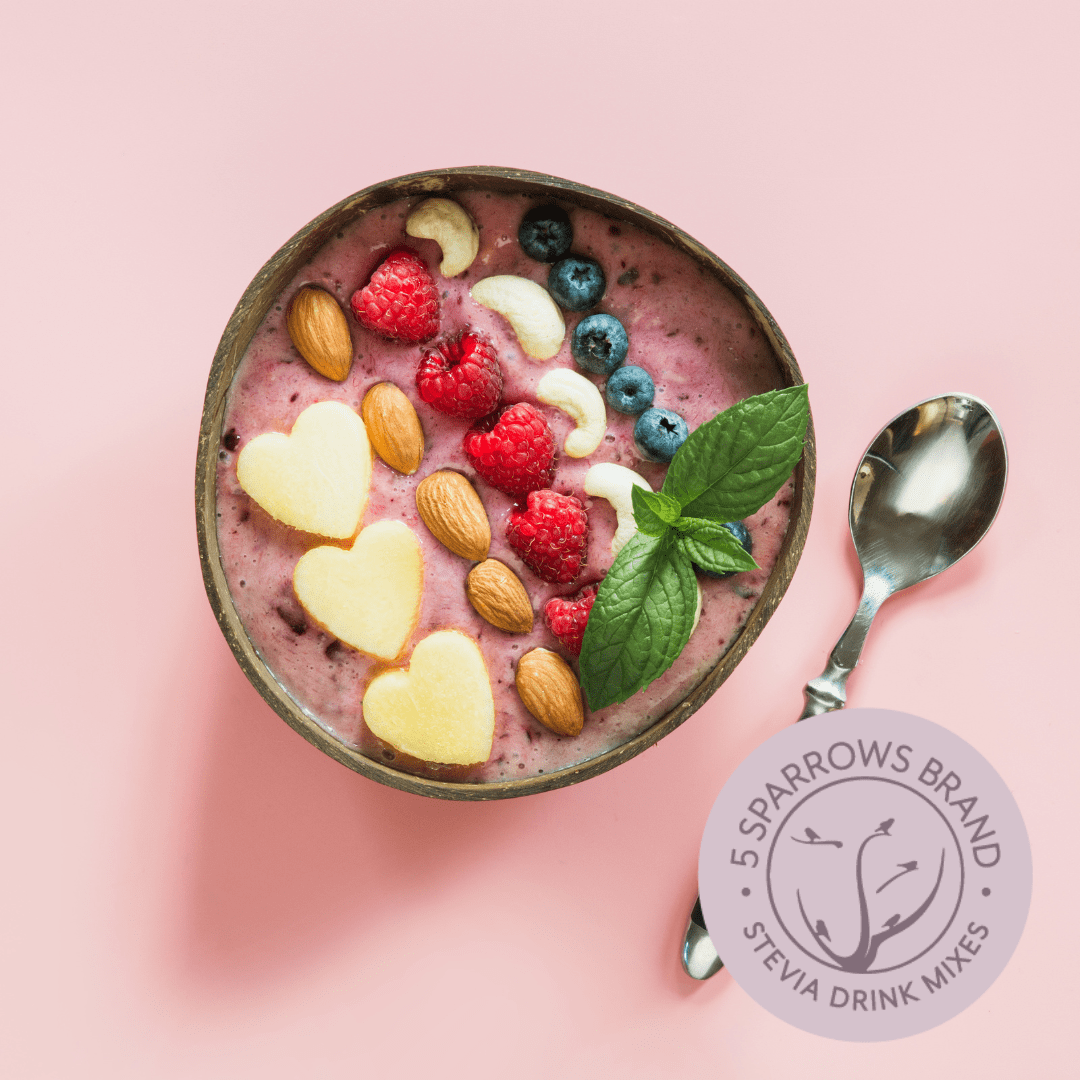 DIRECTIONS:
Place all ingredients in a blender and blend on high until smooth. Pour berry mixture into a bowl and top with sliced bananas, nuts, whole fruit, coconut flakes, sliced kiwi, and a drizzle of honey.
Enjoy!
Delicious Treats at Any Time of Day, From 5 Sparrows
Here at 5 Sparrows, we know the value of putting good fuel into our bodies, and we want the same for our kids. After all, kids play hard and learn a lot every day, and they need food that's going to support their bodies, moods, and brains.
Fortunately, these delicious, low-sugar treat recipes are sure to fuel up your little ones without sending their blood sugar into outer space. Enjoy!