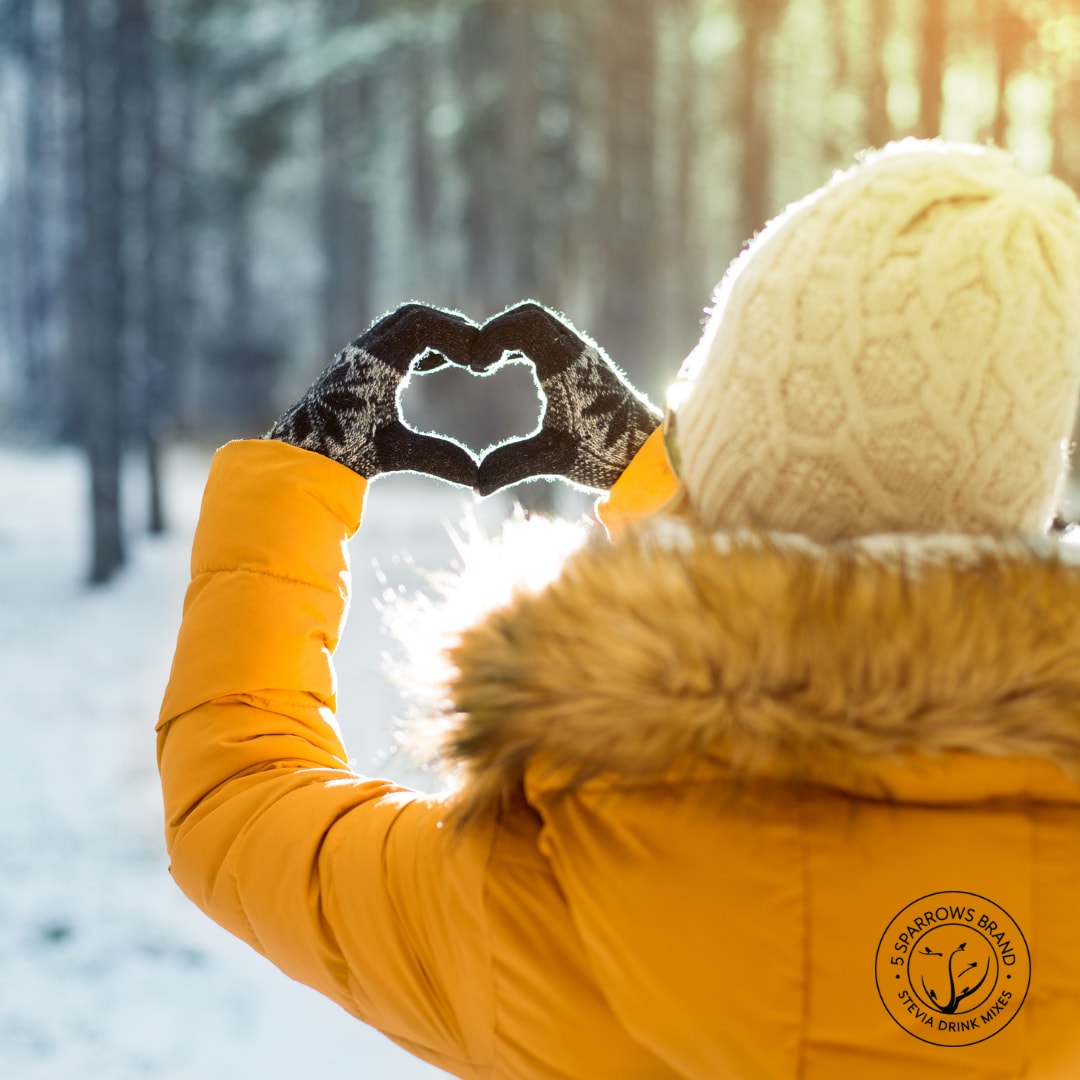 It's a festive time of year, and most of us are thinking about gifts. What items - large or small - can we give our loved ones that will make them feel special, loved, and appreciated? How can we show them we care?
No matter where you fall on the gift-giving spectrum - from the "all out" gifter to the pared-down minimalist - one thing is certain: stuff isn't the only way to make our loved ones feel loved. Sure, a thoughtful gift is always fun to give and get, there are dozens of ways to convey your feelings without swiping a credit card.
In this post, we'll look at the four top ways to make your loved ones feel appreciated, from giving a special gift to practicing some old-fashioned listening.
Let's dive in.
4 Proven Ways to Make Your Favorite People Feel Special
If you enjoy shopping for your loved ones, great! We've got some tips on how to give great gifts a little later in the blog. But if you're feeling burnt-out on holiday gift-giving, try these tips to connect with the special people in your life this holiday season:
1. Spend some quality time
Today, life is busier than it's ever been, and lots of us have found our social relationships lacking a little bit. That's why spending quality time is one of the best gifts you can give this holiday season.
In fact, studies have actually shown that spending time with loved ones can help reduce stress and anxiety, lead to a healthier lifestyle, improve mental health, and lengthen your life.
Whether you're looking for ways to make a child, partner, friend, parent, or coworker feel special, quality time is one of the best answers out there.
And the best thing? There's no one-size-fits-all way to do it!
Here's what we suggest:
Grab some goodies from a local bakery and meet a friend for coffee (don't forget to bring your favorite sugar-free coffee creamer), take your child on a "date" to play at the indoor pool or a local sledding hill, play a gratitude game with your family, or sit down to a lunch out with your partner or coworker.
While you're with your loved one, focus on being there. Turn your phone off, zone out distractions and give the person your full attention. This holiday season is the perfect opportunity to step back, settle in, and spend some real quality time with the people who are most important to us.
If you want to give your quality time a little boost, consider learning about the 5 Love Languages. When we connect the way our favorite people want to connect, the quality time is even more impactful and memorable.
2. Practice active listening
Have you ever felt like the person you're talking to hears you, but isn't actually listening? Of course, you have! It's a universal experience that's almost as universally discouraging.
After all, nobody likes to feel like their loved one isn't truly listening to them.
This holiday season, give the gift of understanding by practicing your active listening skills. The next time your coworker comes over to vent, or your partner has a tough day at the office, try these simple tips:
Tune in
Pay attention to what the other person is saying. If you can, stop whatever you're doing and look at the person directly. Maintain eye contact with them and tune out distracting environmental factors, like side conversations or the ping of your cell phone.
Validate
It's easy to get caught up in feeling like we need to "fix" the concerns a loved one brings to us. Often, though, that person just wants us to listen. Help them feel heard by reflecting and validating their concerns.
For example, you may say, "That sounds really frustrating," or "It sounds like you're feeling sad." Reflection and validation are simple skills, but they can go a long way toward helping your loved one feel like you're there to hold space for them.
Use your body language
Show the speaker that you're listening through your body language. Nod, smile, lean in, and maintain an open physical posture. These subtle physical cues will help the speaker feel supported and encouraged to continue speaking.
3. Get thoughtful with your gifts
If you're going to give physical gifts this holiday season, make them as thoughtful as possible. Learn what your loved one likes and focus on giving gifts that will improve their life or the quality of their day.
For example, instead of giving your niece yet another stuffed toy, why not buy her swim lessons or give her a gift certificate for a trip to a destination of her choosing?
If you're looking for gifts for an adult, why not pair the gift of time and the gift of comfort by bringing them their favorite coffee at work, or grabbing them some stocking stuffers to make their at-home coffee extra delicious?
We recommend a pack of our sugar-free salted caramel drink mix, or our tasty white chocolate coffee creamer. (Bonus: check out our top recipes for tips on using each of these tasty mixes.)
While everyone loves receiving gifts, they make a larger impression when they're thoughtful and intentional.
4. Help them take care of themselves
Show your loved ones how you feel by helping them take care of themselves.
Gifts and items related to self-care, like bath and body products, sugar-free coffee creamers, cozy pajamas, and other self-care items help your loved ones feel supported to make space for themselves and keep pushing toward their health goals.
At the end of the day, there's no better gift than heartfelt support for the people you love most.
The Best Way to Have a Friend is to Be a Friend This Holiday Season
We all have cherished friends and loved ones in our lives, and we want them to know exactly how special they are to us. The four tips in this post can be adapted and altered to suit your friends and loved ones, and to communicate how much you care without requiring you to spend a lot of money.
Here at 5 Sparrows, we believe that lifting people up and helping them become the heroes in their own stories is the best way to help people thrive. We look forward to sharing that spirit with our loved ones this season, and hope that you'll do the same.