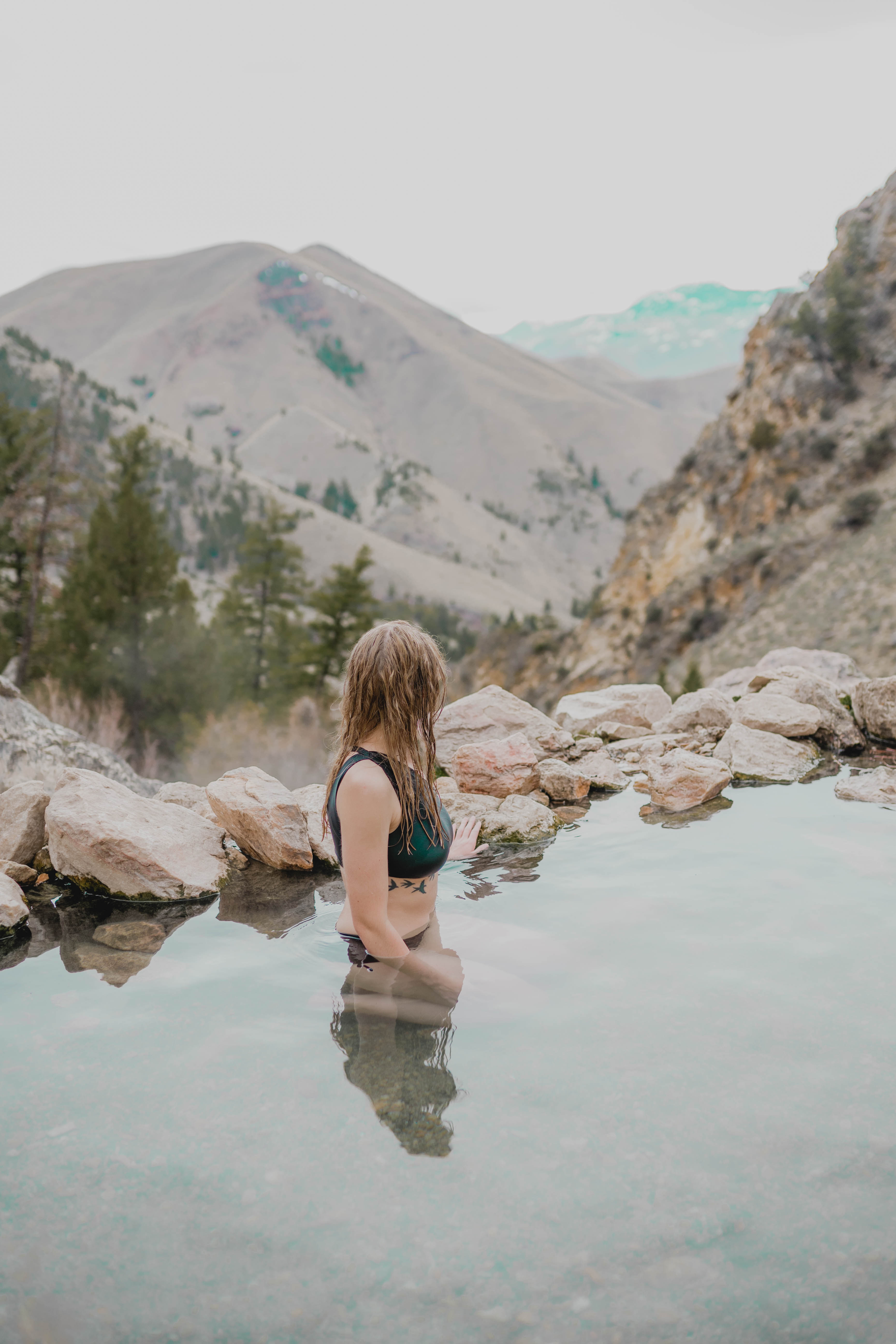 Slowly but surely, COVID-19 is releasing its hold on the US. And, as it does, many of us are inching back to life as we used to know it. Maybe you're looking forward to getting together with friends or heading back to the gym, or perhaps you just can't wait to go to the grocery store rather than relying on Instacart deliveries. Whatever the case may be, it feels good to regain some sense of normalcy, and you're probably looking forward to a lifestyle reset.
As we come out of the pandemic, many people are feeling excited to redefine their lifestyles and goals.
If you're one of the many people focused on improving your mental health this year, we've got news for you: you can be the hero of that story. You just have to make a plan and go for it.
In this post, we're sharing a few of our top tips for creating a sustainable mental health and lifestyle reset.
Let's get into it.
8 Tips for a Mental Health and Lifestyle Reset in 2021
Emerge from COVID stronger and happier than ever with these eight tips:
1. Rethink obligation
One of the silver linings of COVID was that it suddenly provided a lot of "outs" for the things we didn't want to do.
The pandemic created and enforced built-in boundaries that many of us had struggled to maintain before. Now, as the virus ebbs off and life returns to normal, think about how you want to redefine and manage your obligations.
Learn to say no (or keep saying no) to the things that don't bring you joy, and start appreciating how doing so can improve your life.
In short: make sure you're not saying yes to others and inadvertently saying no to yourself in the process.
2. Boss up financially
COVID forced most of us to cut back on spending. All of a sudden, there was nothing to do, nowhere to go, and nothing to see.
The result was that most of us started cooking at home, took up hobbies, or began running instead of paying for a gym membership.
As COVID ebbs off, check your spending. By avoiding post-COVID lifestyle creep, you can master your finances and make your money goals a reality in 2021 and beyond.
3. Reinvest in your friendships
We all missed our social connections during COVID. Now, it's time to reinvest in those friendships. Call up that old connection for a drink or a cup of coffee, or take a short trip to see a loved one you've been separated from for too long.
If there's one thing we all learned during quarantine, it's that relationships add richness and depth to our life. Now that you've had time to think about which ones matter to you, get back out there and be intentional about what you can do to recharge them.
4. Take stock of your habits
Treat this post-COVID period like a new year. Take a hard look at what's serving you and what's not. Once you've made a reckoning, start getting rid of the habits that aren't making you healthy, happy, fulfilled, or your best self.
Slowly but surely, this no-nonsense approach will start to simplify and clarify your life. And remember, discipline = freedom!
5. Feed your body
We spend so much time thinking about how our bodies look, and not enough time thinking about how they feel.
This year, let's all vow to change that. Instead of strapping yourself to the back of diet culture, focus on self-love and finding food and drinks that feel good in your body, give you the fuel you need to power through the day, and help you be the healthiest, strongest version of yourself.
5 Sparrows sugar-free drink mixes and coffee creamers are a great way to make some smart substitutions. Our drink mixes allow you to treat yourself to a daily cup of bliss, without blasting your health goals into the stratosphere.
6. Add more positivity
Look good, feel good, do good. That's the motto for 2021.
If you find that this last year has felt pretty negative, now is a great time to focus on adding more positivity to your mindset. Positivity can improve your physical health, safeguard your mental health, and help you enjoy life more every day.
7. Rein in your social media use
Social media can bring lots of good things to life, but it can also become an echo chamber for stress, anxiety, and uncertainty. In fact, recent studies have shown that excessive social media use can have a significant, negative impact on mental health.
If you feel like social media isn't adding to your life, take some time to check your social habits and decrease your daily screen time.
Ultimately, you want to reframe your relationship with social media. When you use it, it should add to your quality of life, rather than depleting it.
8. Focus on staying active
Move your body in a way that feels good to you. Instead of forcing yourself to get to the gym when you hate the gym, find an activity that you love, and focus on doing it.
In addition to safeguarding your mental health, physical activity helps you hit your health goals. Even better, you'll feel great doing it - especially if your health goals got off-track during the pandemic.
If working out has never been a go-to for you, now is a great time to start new habits. Experiment with a few different activities until you find the one that feels enjoyable for you.
Your Lifestyle Reset is Waiting
For the last year or so, freedom has been limited. COVID restrictions have severely limited what we've been able to do and experience. While the pandemic was difficult for all of us, it is slowly loosening its grip. Slowly but surely, life is returning to "normal."
As it does, it's time to bring fun and connection back to our lives. Looking to start new habits, find ways to be more active, or just reinvest in and recharge your mental and physical health? These eight tips are a great place to start.

As always, 5 Sparrows is here for you to help you achieve your health goals and be your best self. If you want some healthy substitutions to improve your daily life, we're here for you. Check out our selection of sugar-free coffee creamers and drink mixes now.