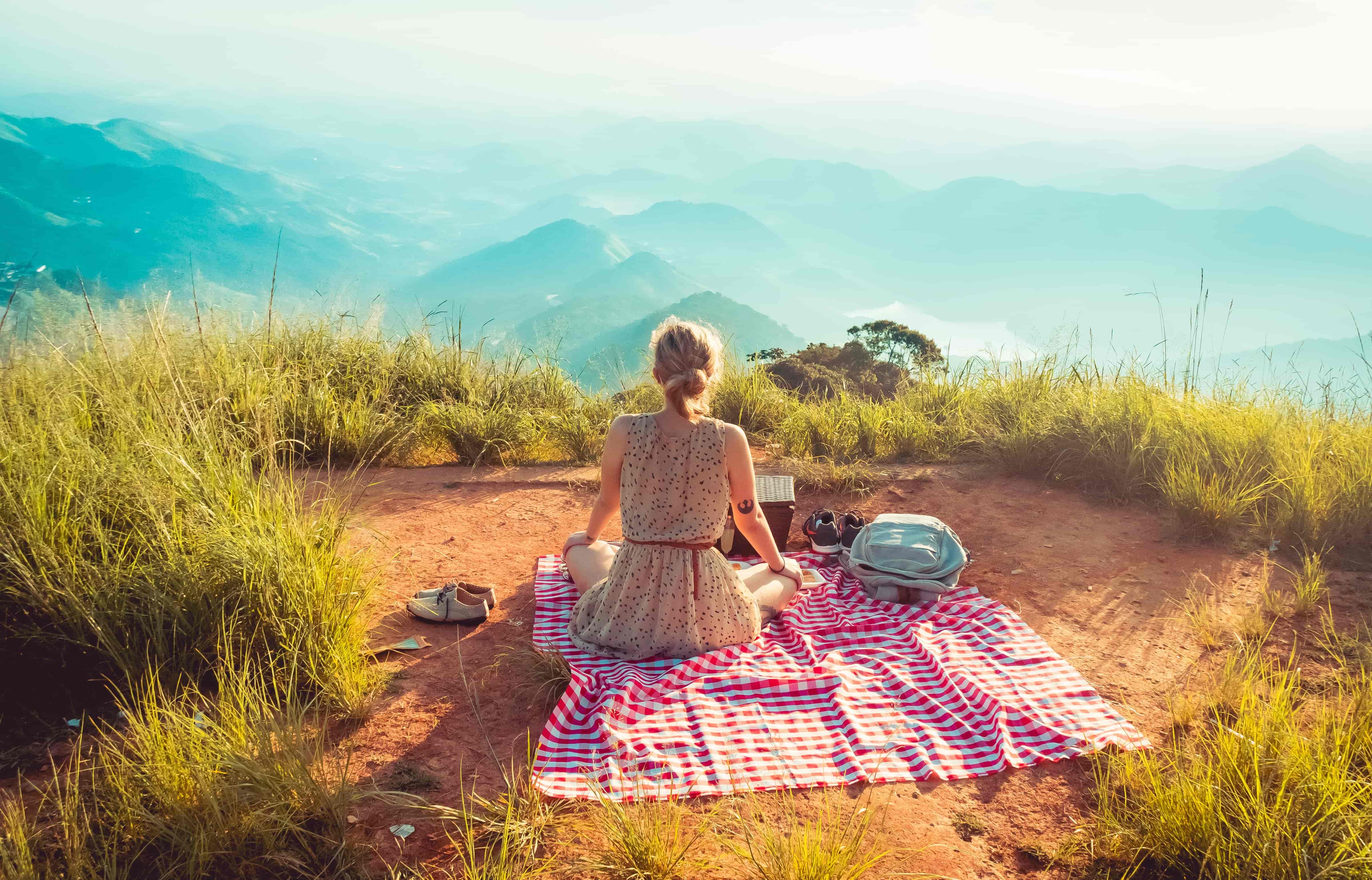 Summer has arrived, and that means warm weather and summer picnics are at hand. If you're like most of us, you want to look and feel your best this summer season - especially after a year of living life in lockdown. Fortunately, there's no time like the present to prepare with a few favorite recipes for summer.
In this post, we're sharing a few of our go-to sugar-free, healthy recipes for summer gatherings, parties, and easy, breezy afternoons.
Before you know it, you'll be that person - hitting it out of the park at every party with the delicious treats everyone loves.
Let's get into it.
How to Maintain Your Health Goals During Summer Parties:
So, we already decided that you're going to be the MVP party guest bringing the tasty treats, but how do you keep your health goals intact while also being that girl?
Most of us feel like we're emerging from hibernation right about now. COVID dragged on forever, and the isolation took its toll on daily routines for many people. As a result, lots of us are coming out of quarantine with a renewed sense of motivation. We've got summer goals, and we want to make them a reality.
No matter what your summer goals might be (rock that cute new suit, run your first half-marathon, or bike Going-to-The-Sun Road), we're here to remind you that you can crush it.
And, great news, you can do it while still being a fun, social person. Here are a few tips from us to you:
Avoid drinking your calories for the day
If you've got a weight-loss goal on your mind, one of the easiest ways to hit it is to stop drinking your calories.
Instead of a sugary soda or a calorie-packed iced coffee, opt for a refreshing Lacriox or unsweetened iced tea. If you need a mid-afternoon pick-me-up, blend a sweet and satisfying (yet totally sugar-free) frappe or Stevia-sweetened cold drink from 5 Sparrows.
Check out our recipes below for more inspiration.
Eat smart at picnics or when you're on-the-go
Restaurants and bars are reopening after COVID-19. Still, most of us got into the habit of eating at home, cooking in, and packing lunch during the pandemic.
As the restrictions ease, see if you can keep that habit going. Not only will you save money, but you'll have more control over what you eat and how many calories you consume.
If you're planning a picnic or a lunch out with friends, make some dishes at home instead of picking up a pre-made dish from a deli or grocery store. Try one of these Perfect Picnic Salads from Jenn Segal. The result is great food that tastes good and is better for you.
Make your snack game strong
If you've got kids, you already know this one: it's important to keep snacks on hand at all times.
Instead of grabbing store-bought granola bars, though (which can pack as much sugar as a candy bar) reach for unsweetened fresh fruit and whole chopped veggies. For some weird reason, kids tend to eat things like apples, when they're chopped rather than whole.
Whole-grain crackers and popcorn are also good options that fill you up without blowing your health goals.
Whip up an easy, low-carb Dinner
After your summer gathering, end the night on a wholesome note with a delicious, filling, low-carb dinner filled with fresh, local food from a farmer's market or supermarket. Here's a great pulled pork recipe we love.
Wrap up your day with a sugar free treat that won't derail your active day
Instead of having a sugary dessert to cap the day, whip up a smoothie or decaf coffee to satisfy your sweet tooth. Check out our favorite recipes below.
Our Favorite Recipes for Summer Drinks
Become a summer gathering MVP with these delicious drinks. Alternately, keep them all to yourself for a summer pick-me-up or cool-down.
5 Sparrows Zero Sugar White Mocha Frappe
Perfect for a late-afternoon treat on a hot summer's day, this is one of our favorite treats:
8 oz cup of ice
4 oz unsweetened coconut milk
1 Tbsp instant espresso
3 Tbls frappe base
Blend and enjoy.
5 Sparrows Zero Sugar Chocolate Milkshake
This is a great treat for kids. While it contains way fewer calories than a traditional milkshake, they'll never notice the difference.
Blend and enjoy.
5 Sparrows No Added Sugar Strawberry Smoothie
A refreshing, subtly sweet smoothie, this is great as a cocktail alternative for a summer party.
4 oz ice (½ cup).
½ cup frozen sliced unsweetened strawberries.
4 oz unsweetened coconut milk.
Blend and enjoy.
5 Sparrows Unicorn Milkshake
Serve this at your next summer party to have your friends raving and wanting more.
8 oz cup of ice
4 oz unsweetened coconut milk
1/2 Tbls 5 Sparrows Sugar Free White Chocolate Drink Mix
3 Tbls 5 Sparrows Frappe & Smoothie Base
Blend
Stir in non pareils.
Top with sugar free whipped cream (recipe below) and non pareils.
Sugar-Free Whipped Cream
Perfect on top of your favorite frozen drink, or as a dollop on fresh, sliced fruit, this homemade whipped cream will be on heavy rotation.
8 oz heavy cream.
Add 2 Tbls sugar-free 5 Sparrows White Chocolate Drink Mix.
Whip until stiff peaks form.
5 Sparrows Mocha Chip Frappe
Satisfy your chocolate cravings with this delicious, creamy mocha chip frappe.
8 oz cup of ice.
4 oz unsweetened coconut milk
1 Tbls espresso powder
2 Tbsp raw cacao powder or 5 Sparrow Sugar Free Dark Chocolate Drink Mix
3 Tbls 5 Sparrows sugar-free Frappe-Smoothie Base.
2 Tbls Lily's brand chocolate chips- chopped.
Blend and stir in chips. Enjoy.
Summer Just got a Whole Lot Sweeter
If you're planning to make the most of this summer, we're right there with you. After a long year of isolation and quarantine, we're looking forward to getting together with loved ones and enjoying warm gatherings under the summer sun. If you're looking for a way to take your summer parties and picnics to the next level, these delicious recipes for summer are a great addition.

As always, 5 Sparrows is here to make your life a little tastier and help you keep life sweet without overdosing on sugar. Check out our selection of delicious drink mixes and coffee creamers now, and then get out there and enjoy the summer season!