The dog days of summer are upon us, and the weather is HOT.
If you're looking for a way to cool down, you're not alone.
Unfortunately, most of the best summertime treats out there are also sugar-bombs, destined to make you feel jittery and destroy your health goals.
Luckily, we've got a solution: delicious, sugar-free frappes.
Cold, just slightly sweet, and perfectly sugar-free, these perfect frappes are a great way to freeze your sugar cravings this summer!
Here are our favorite recipes:
1. White Chocolate Power Shake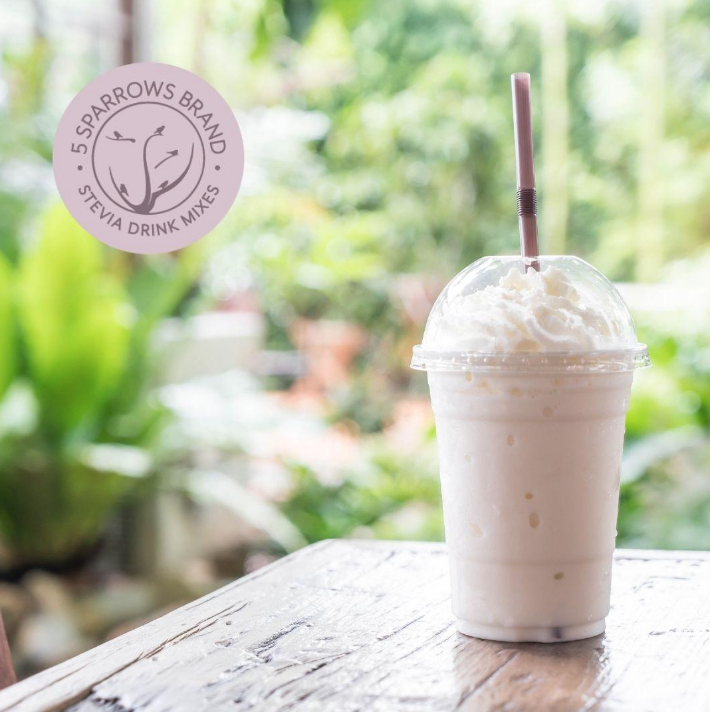 Fuel up, cool down, and take your white chocolate love to a refreshing new level with this delicious, protein-packed power shake. Here's how to make your own:
Add 16 oz of ice to a blender.
Add 4 oz of your favorite milk or milk alternative, 2 scoops of vanilla protein powder. ¼ cup sugar-free frappe mix, and 2 tablespoons Sugar Free White Chocolate Powder.
Blend thoroughly and enjoy immediately!
2. Frozen Dirty Chai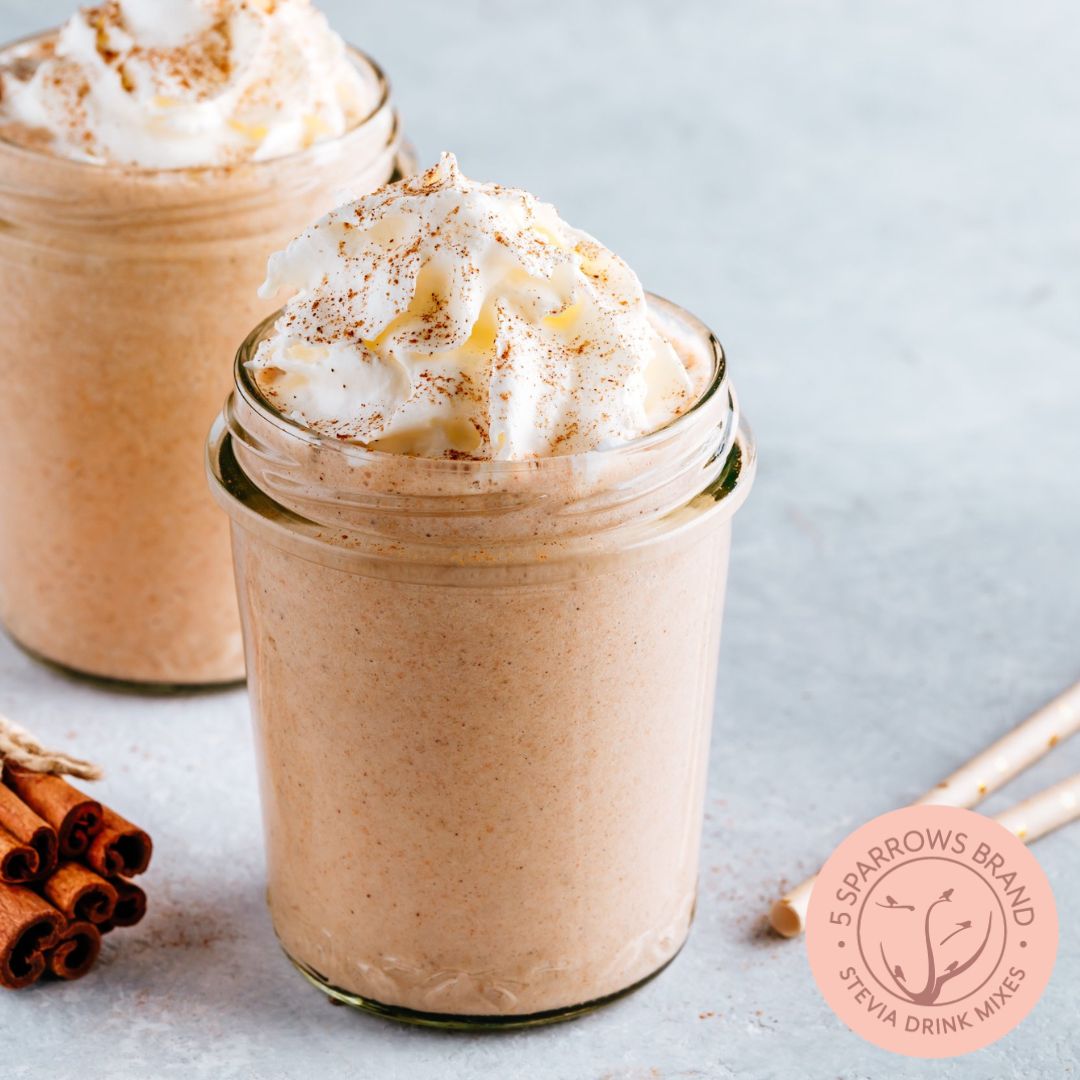 Pair a caffeine kick and the delicious, spicy taste of chai in this refreshing blended drink:
16 oz. Cup of Ice
4 oz. Unsweetened Coconut Milk
2 tablespoons instant espresso powder
Blend thoroughly
3. Mocha Chip Frappe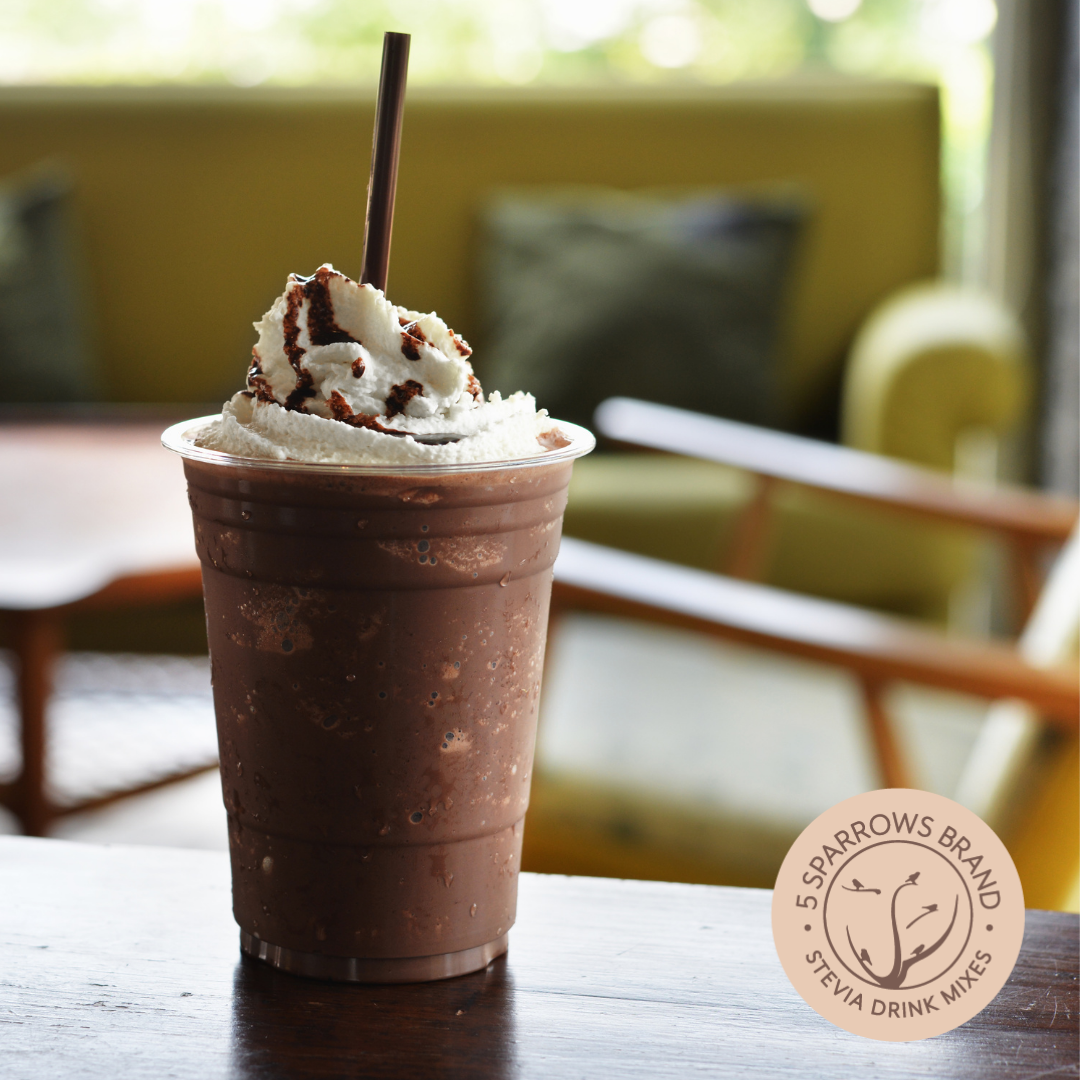 Satisfy a chocolate craving without sending your blood sugar to the stratosphere with this delicious mocha chip frappe:
Stir in 2 tablespoons Lily's sugar free dark chocolate chips, chopped, and enjoy immediately!
4. Matcha Creme Smoothie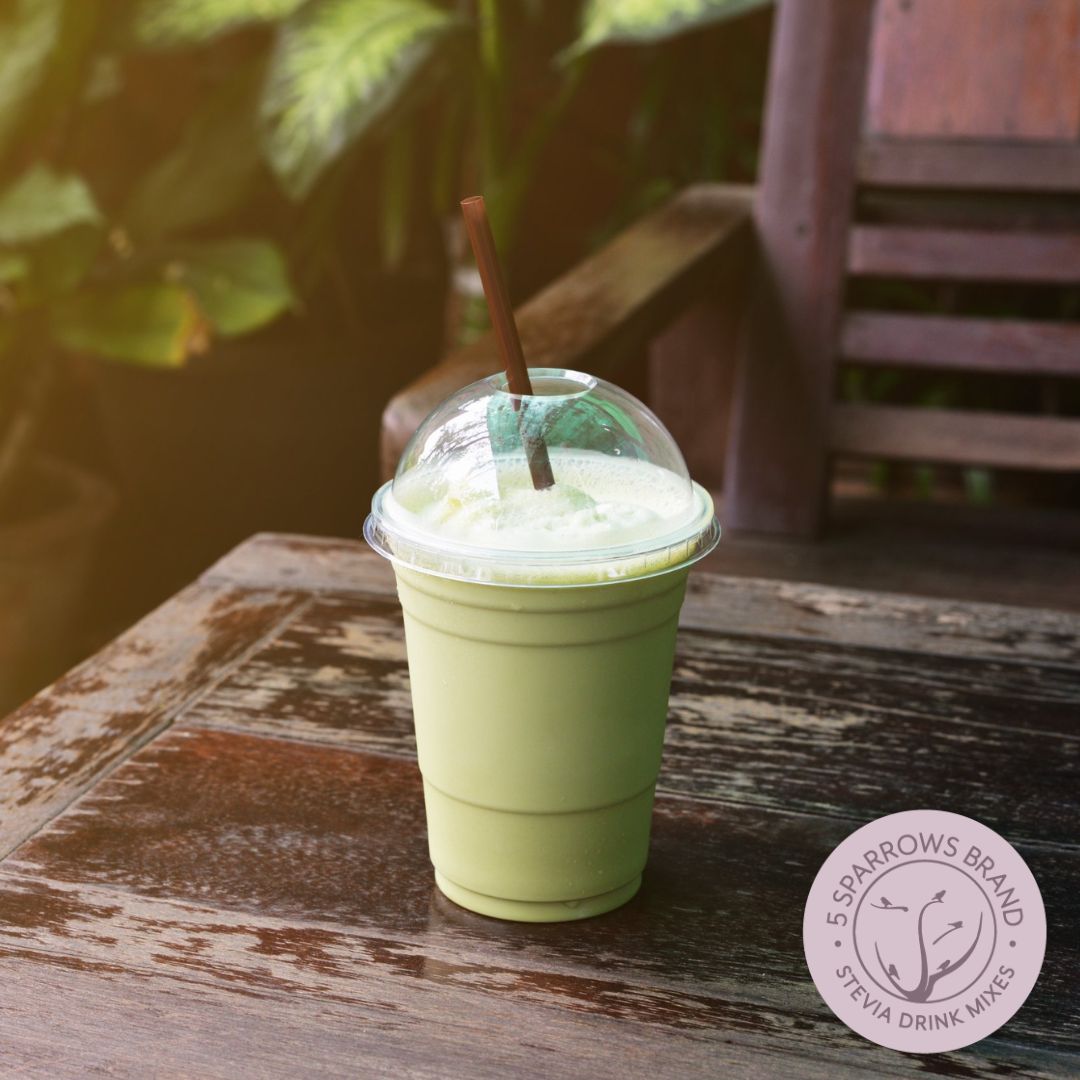 Get your Matcha on and make the most of summer with this tried-and-true recipe:
5. Salted Caramel Macchiato Frappe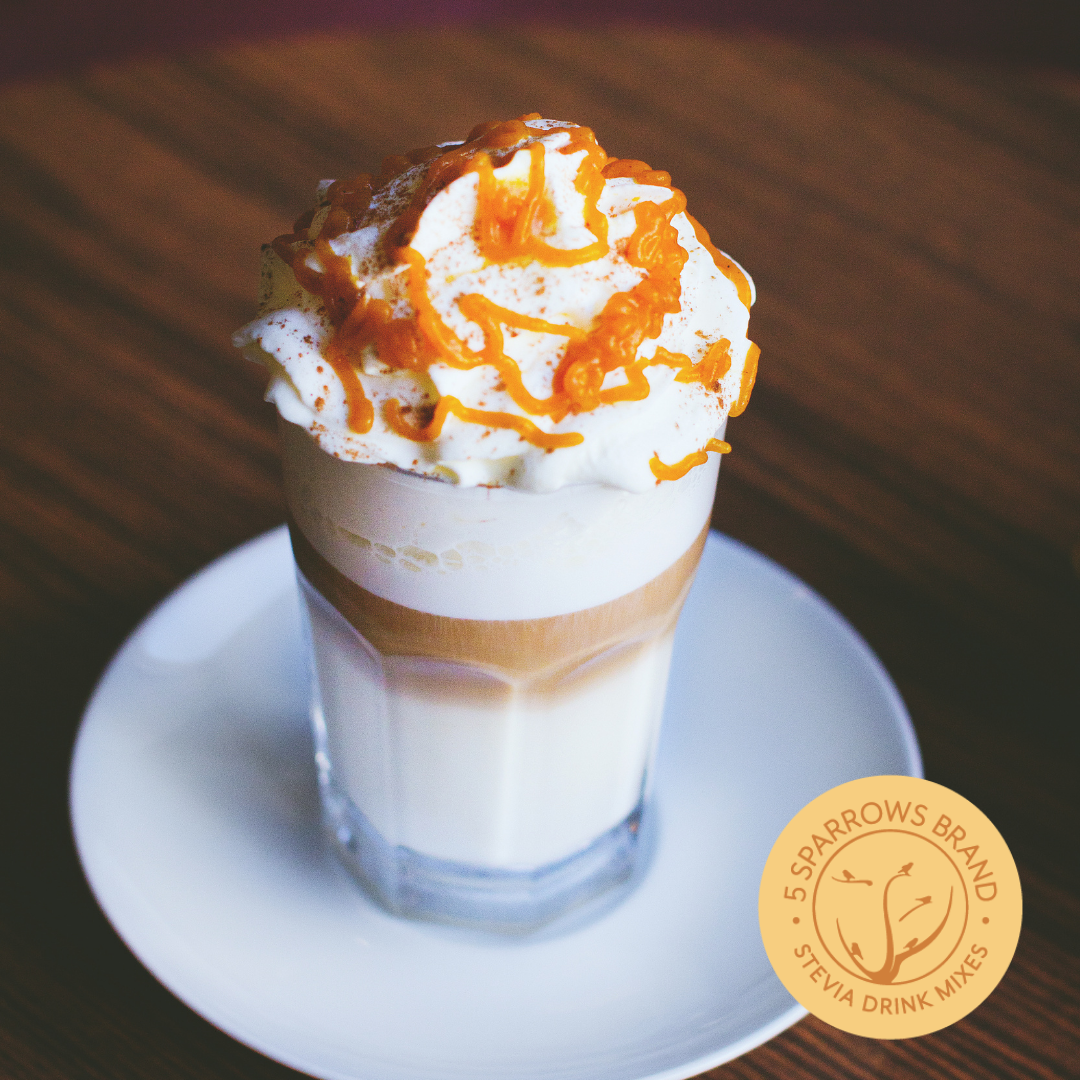 Enjoy the satisfyingly sweet taste of caramel, without any of the sugar with this perfect frappe:
Have a Sweet Summer With 5 Sparrows
Here at 5 Sparrows, we believe life should be sweet AND sugar-free. Our stevia-sweetened coffee creamers and drink mixes allow you to whip up something special, without destroying your health goals or sending yourself into a sugar coma.
So, what are you waiting for? Get out there and enjoy the summer with these delicious, perfectly chilly sugar free frappes.