The holidays are a time for celebration! That said, it can also be an especially tricky time to stay on track with our health goals. At 5 Sparrows Brand, we're here to help.
Check out our "adult drink" recipes, each featuring a low-sugar way to enjoy and celebrate this wonderful time of year.
Enjoy!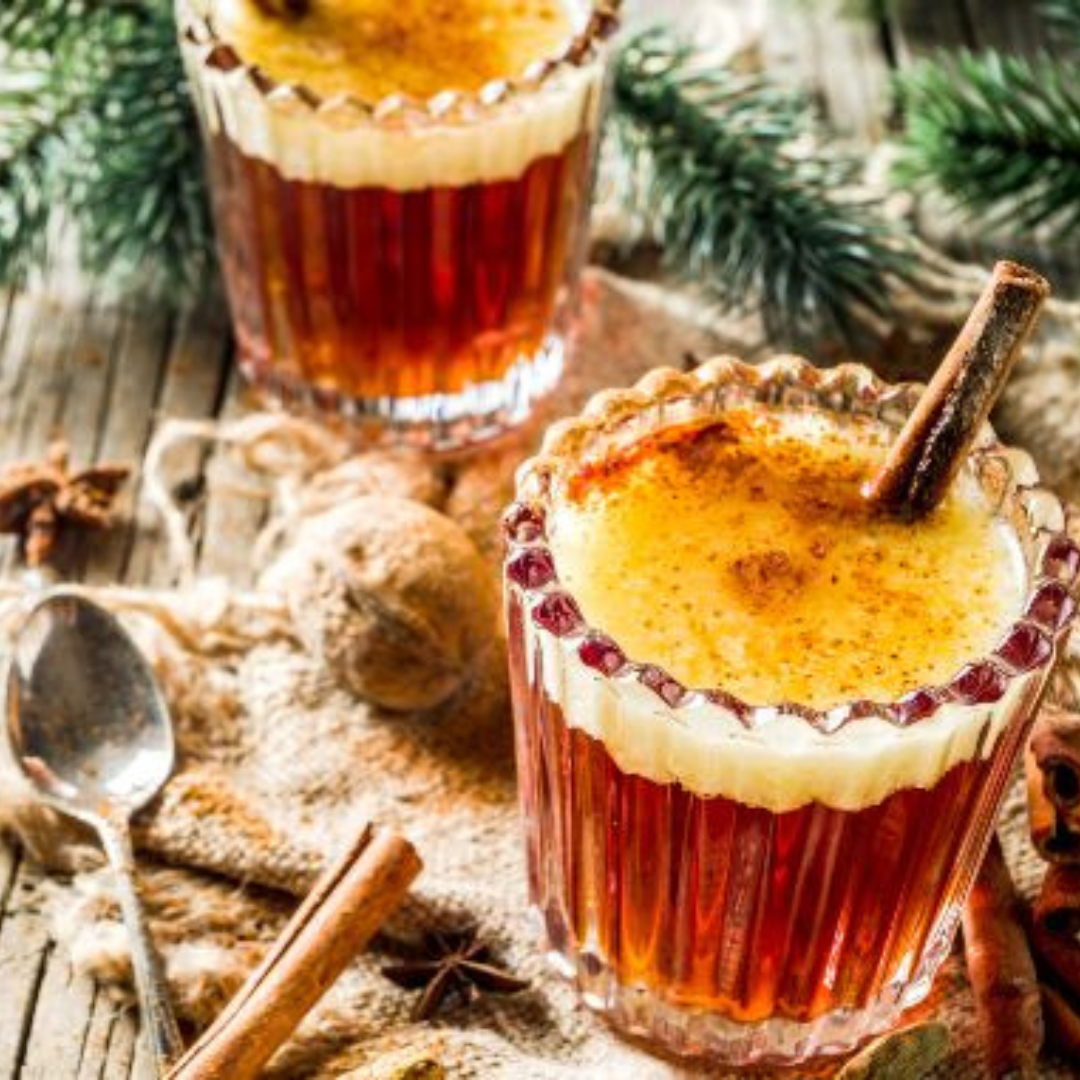 Whip a few of these up after a long day of skiing, a fun day of sledding with the kids, or during a quiet evening at home.
Here's how we make them:
1. Bring 12 oz. of water to a boil in a teapot. Pour the water into your
favorite mug
2. Mix in 1 tbsp. 5 Sparrows Sugar-Free White Chocolate,
1 tbsp. 5 Sparrows Sugar-Free Salted Caramel, and
1 tbsp. 5 Sparrows Sugar-Free Spiced Chai
3. Add 1 Shot (1.5 oz.) of Rum
4. Top with a splash of cream (or fat-free milk) if desired.
5. Garnish with a cinnamon stick and serve hot.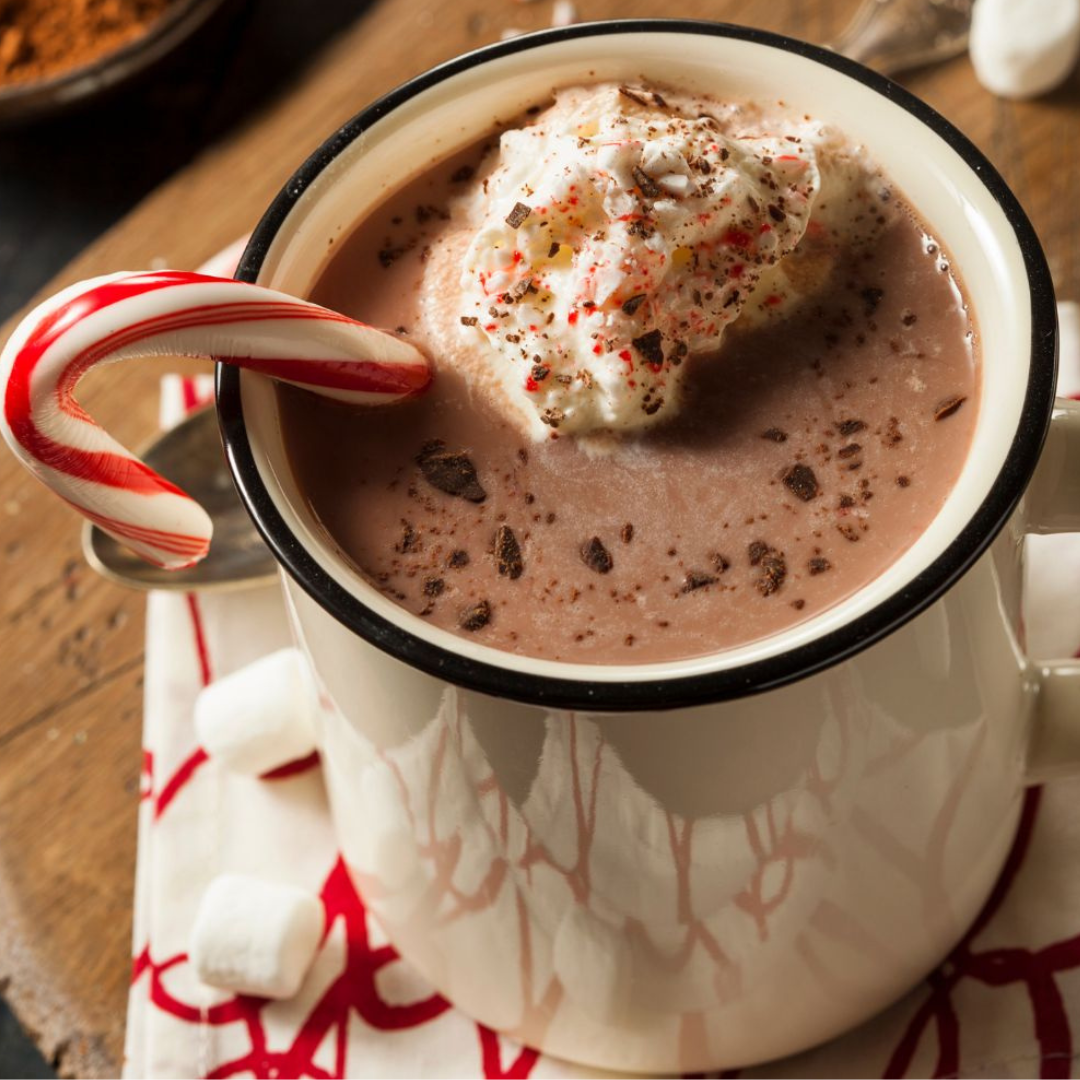 Boozy Peppermint Hot Chocolate

Picture this: it's a frigid day in the middle of winter. You're craving something warm, comforting, and cozy, but you don't want to send your blood sugar into the stratosphere or sabotage your health goals.
Wrap your hands around this sugar-free mug of tasty?

Here's how to make it:
1. Prepare our 5 Sparrows Sugar Free Dark Cocoa according to package instructions.
2. Add One Shot (1.5 oz) Peppermint Schnapps
3. Top with 5 Sparrows Sugar Free Whipped Cream
4. For garnish, add some crushed sugar free peppermint candies, or a sugar free candy cane. We also love to drizzle
the sugar free whipped cream with a bit of sugar free chocolate syrup. Yum!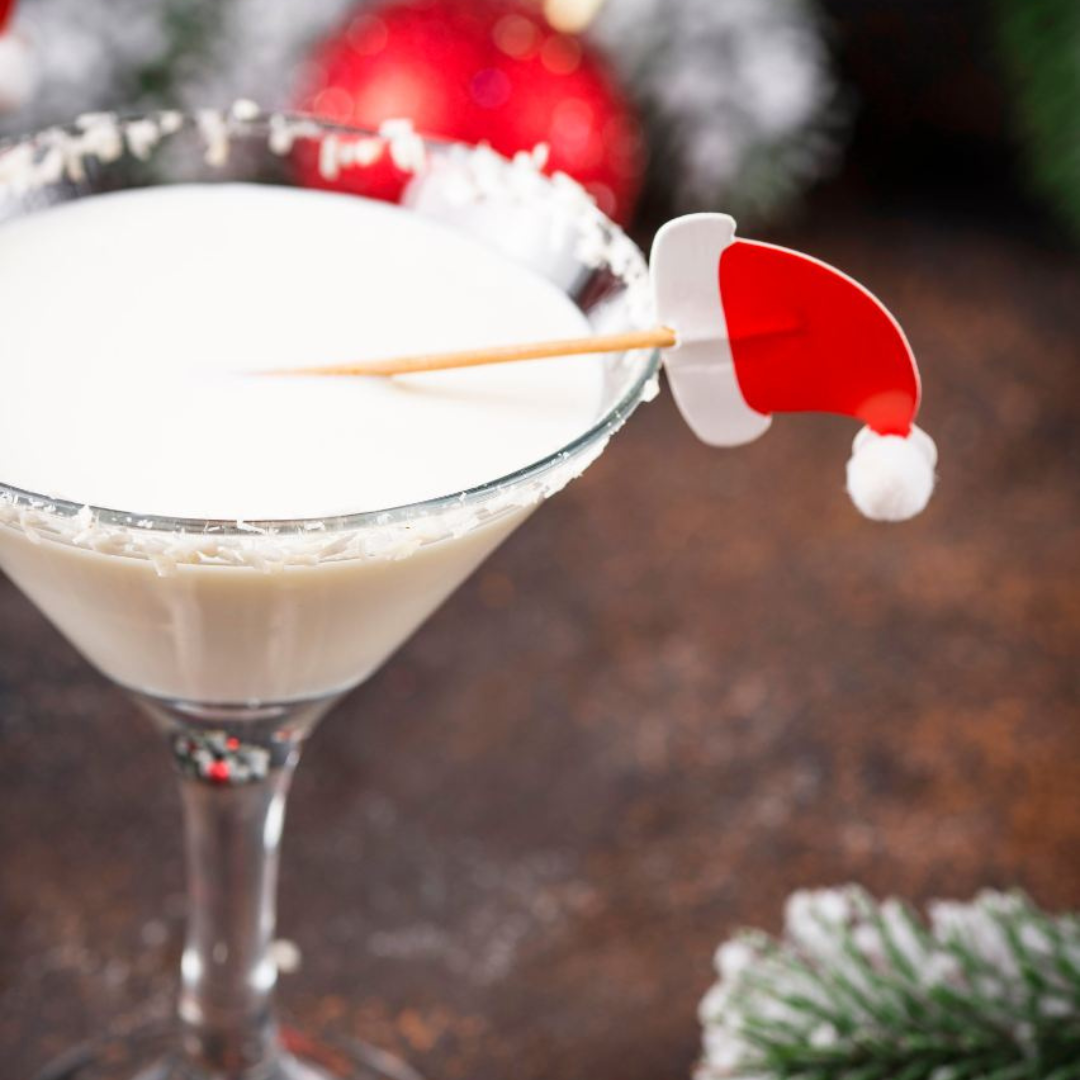 Sugarless Sugar Cookie Martini
Made with our sugar-free white chocolate drink mix, this tasty libation offers the same comforting flavor as the cookies you love, but without all the sugar and carbs.
Here's how to make one:
1. Dip the rim of a martini glass into water.
2. Dip the wet glass into a bowl of 5 Sparrows Sugar-Free White Chocolate powder. Set aside.
3. Dissolve 2 Tbsp. 5 Sparrows Sugar-Free White Chocolate powder in 1 oz. hot water. Let cool.
4. In a Cocktail shaker filled with ice, combine the white chocolate mix, one shot (1.5 oz.) of vodka and 2 oz. half and half.
5. Shake vigorously and strain into the prepared martini glass.
6. Serve with a sprinkle of cinnamon on top.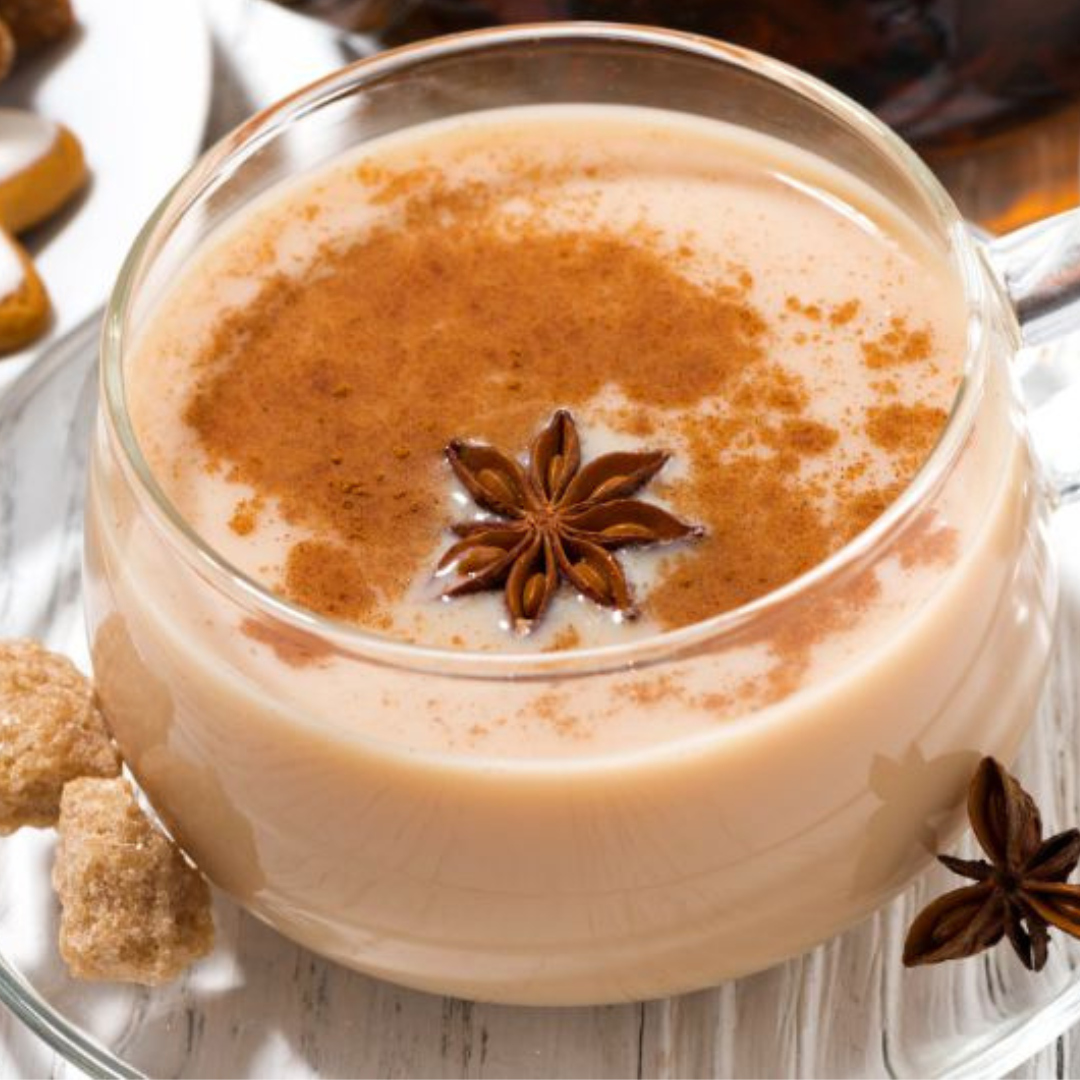 We love whipping up this sugar free adult drink after a long day on the slopes, or as an after-dinner treat for company.
Here's how to make it:
1. Warm 12 oz of milk or nut milk (we love oat milk for this recipe).
2. Add 4.5 tbsp. 5 Sparrows Sugar-Free Spiced Chai, stirring constantly.
3. Add 1 shot (1.5 oz.) of Fireball whiskey.
4. Stir well, top with steamed milk or ground cinnamon.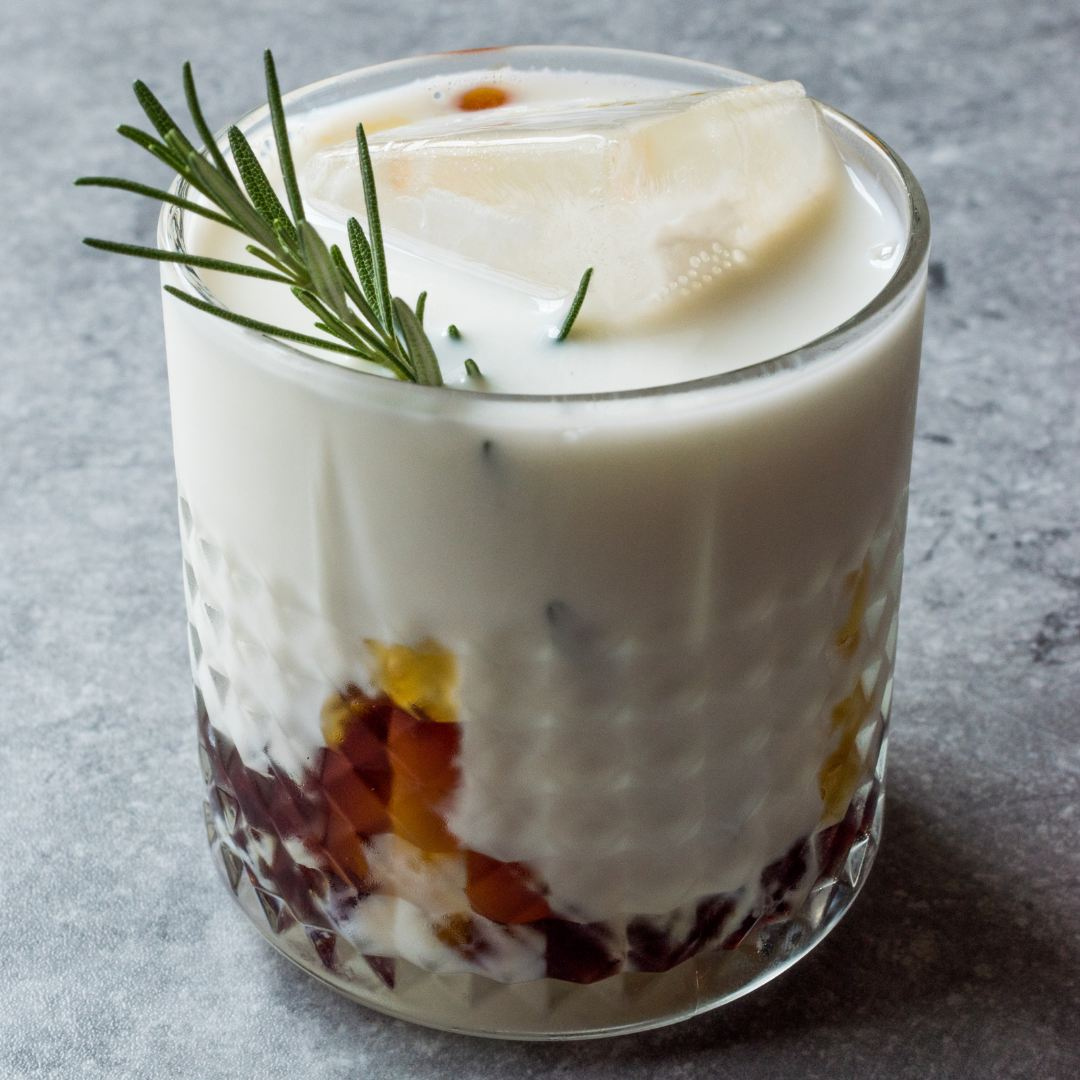 The White Russian. It's a drink so iconic, so timeless, so classy…well, what are we telling you for? You're here to learn to make one that tastes great but doesn't overload you with sugar.
When you're ready to treat yourself to something new, follow these steps to whip up this unique drink:
1. Fill a Highball Glass with Ice
2. Add 1 Shot (1.5 oz) Vodka of your choice
3. Dissolve 1 tbsp Espresso Powder and 2 tbsp 5 Sparrows Salted Caramel in 1 oz Water
4. Pour over Vodka and Ice
5. Top with Cream
6. Using a long-handled metal spoon, stir the mixture well
7. Garnish with a sprig of rosemary or a bit of cinnamon powder