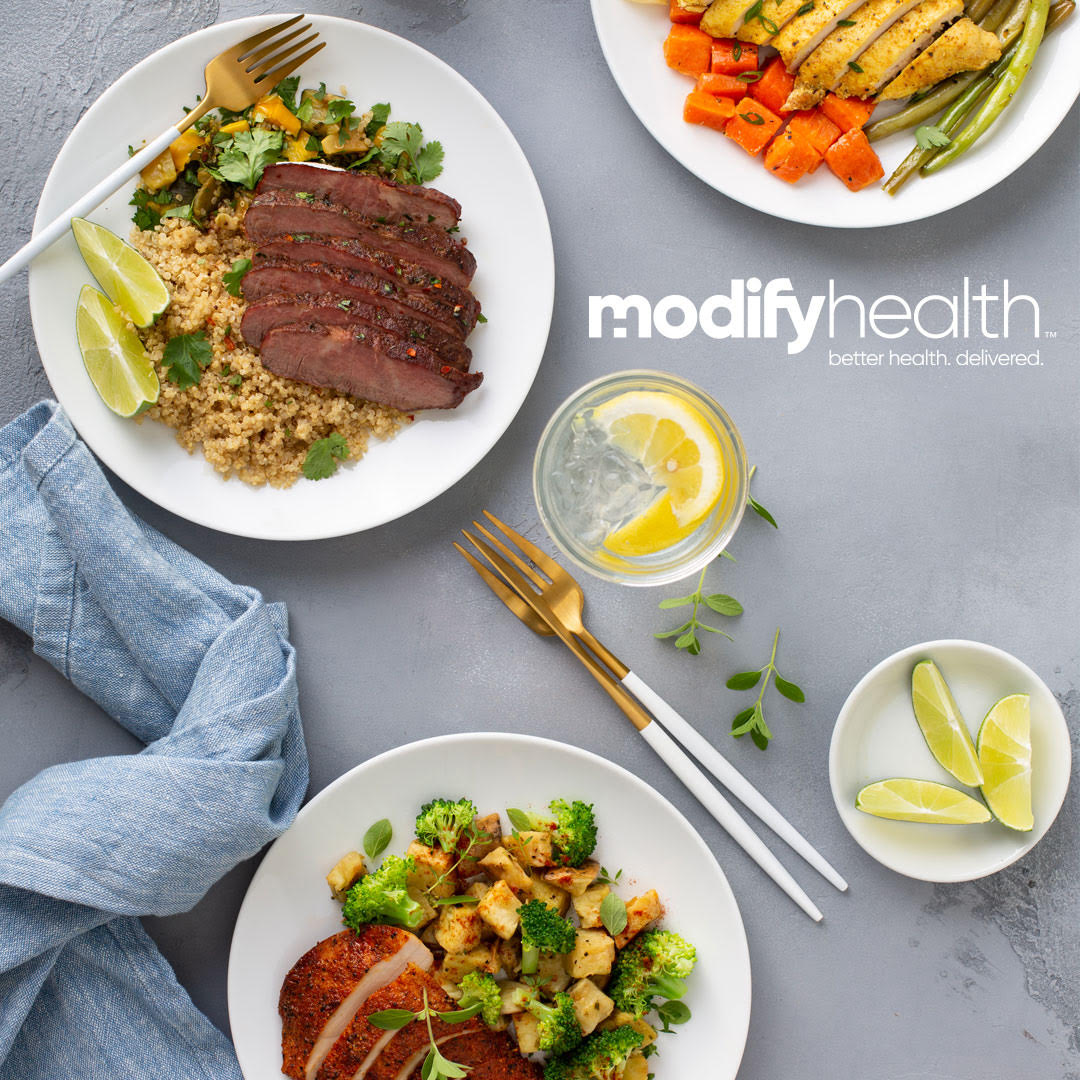 Most of us want to live healthy lives, but we ALL know how difficult that commitment can be. Eating well, getting to the gym, getting enough sleep, drinking ample water, avoiding sugar…these are all time-consuming practices that require a lot of focus and dedication.
Fortunately, there are ways to make healthy living easier and more accessible. Here at 5 Sparrows, that's exactly what we've been striving to help our customers do for years. Our mission is to support YOU as you make healthy living part of your daily routine.
We recently met some stellar people who have our shared focus. ModifyHealth is another brand that strives to help you make positive lifestyle choices that are delicious, nutritious, and WON'T sabotage your health goals. After all, shouldn't healthy eating be fun and easy? The details are all here - keep reading!
What is ModifyHealth?
ModifyHealth is a meal delivery service that specializes in the power of 'food as medicine' and offers healthy, yummy low FODMAP Certified and Mediterranean meals that are perfect for people with IBS, diabetes, heart disease, and other chronic health conditions impacted by diet and lifestyle. All meals are gluten-free, lower sodium, non-GMO, and prepared with organic ingredients. ModifyHealth is also perfect for those who want to eat better but just don't know where to start. The meals are delicious, dietitian-designed, chef-prepared, and delivered right to your door with free shipping across the US.
Why Does 5 Sparrows Have a Brand Crush on ModifyHealth?
We were first introduced to ModifyHealth when our 5 Sparrows products became FODMAP certified last year. Like 5 Sparrows, ModifyHealth is in the business of making positive lifestyle choices simple and helping people achieve their dietary and health goals. After meeting and geeking out over our shared vision, we knew we wanted to team up to offer our customers more tools to be successful.
While we provide sugar-free coffee creamers and drink mixes, ModifyHealth provides delicious, specialty meal plans for people who want to follow a low-FODMAP, Mediterranean, gluten-free, or low-sodium diet. We admire ModifyHealth for the brand's commitment to helping people, changing lives, making healthy eating accessible, and providing nutritional education. The goal is not to stay on the plans forever but learn how real, nutritious food tastes and how to integrate it into an authentic, busy life. You can find 5 Sparrow's products on the "recommended products" page on the ModifyHealth website.
Taking a 360 Approach to Good Health
Good health is a combination of many things. It's what you eat, what you drink, how active you are, and how well you take care of your mind and body. Striving for good health is a critical part of living a happy life, but it can also be overwhelming and time-consuming.
Fortunately, brands like ModifyHealth and 5 Sparrows get it and are here to help. By providing healthy, delicious, diet-friendly alternatives to everyday products, we make it easy to make positive lifestyle changes.
With 5 Sparrows, your morning coffee doesn't have to be a sugar-bomb. With ModifyHealth, healthy eating doesn't have to be difficult, tedious, or prohibitively expensive. There are a lot of factors to consider in making dietary changes to improve your overall health. We're here to simplify the experience and make it one you look forward to.

Ready to learn more or get started on your healthy living journey? Check out ModifyHealth's meal plans now, then head to the 5 Sparrows shop to stock up on your favorite coffee creamers and drink mixes.